Cheers! Events is a corporate event planning company located in St. Petersburg, FL. They offer full-service event planning and team-building events for large corporations across the Tampa Bay Area. Cheers! achieved sweet success with a website redesign by Cyberlicious®.
The Story
Outdated Design
Cheers! Events is a well-known Tampa Bay corporate event planning company. Their owner, Ronnie, wanted a new and updated look for the website. The old site featured out-of-date images and website copy, and did not showcase the creative minds and high-quality work Cheers! Events are capable of. He enlisted the Cyberlicious® team for a sweet website redesign.
The Goal
Finding New High-Quality Business Prospects
Ronnie and the Cheers! Events team wanted to attract new high-quality clientele and increase contact form submissions for their full repertoire of offerings. Cheers! Events offer full-service event planning services from custom decor and florals to production, team building, and transportation services.
Discovery
Measure, Analyze, Strategize, Succeed
After reviewing the user behavior and analytics from Cheers! Events' old site, it was determined that improved website hierarchy, messaging, and professional high-res imagery was needed. These improvements would likely improve user experience, dwell time, and showcase the work and culture of Cheers! Events.
The Solution
Showcase the Creative Team
Fun and flirty professional headshots of the creative team were taken in a variety of layouts. Bright backgrounds, bottles of champagne, and bold colors bring the personality of Cheers! Events to life.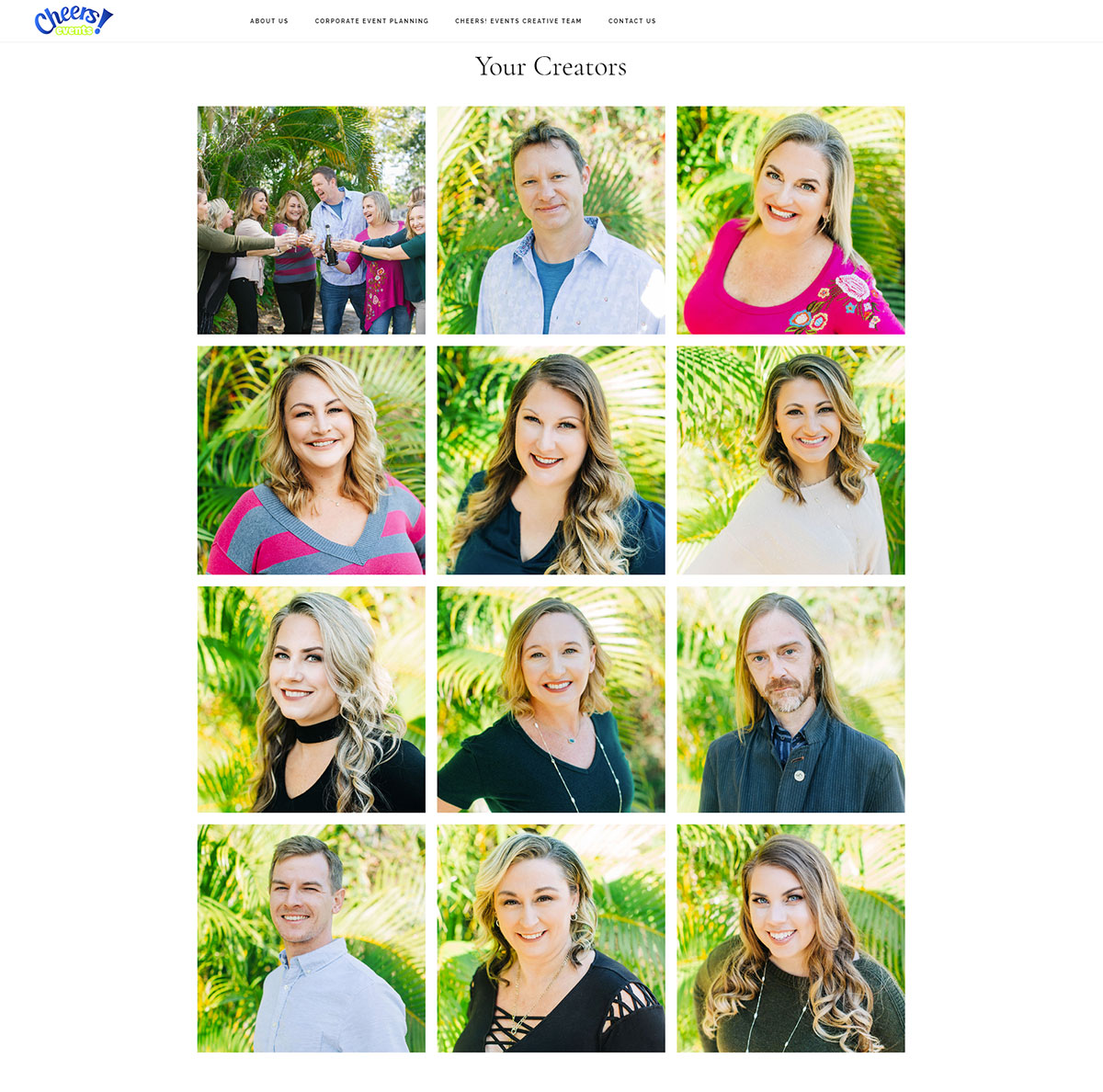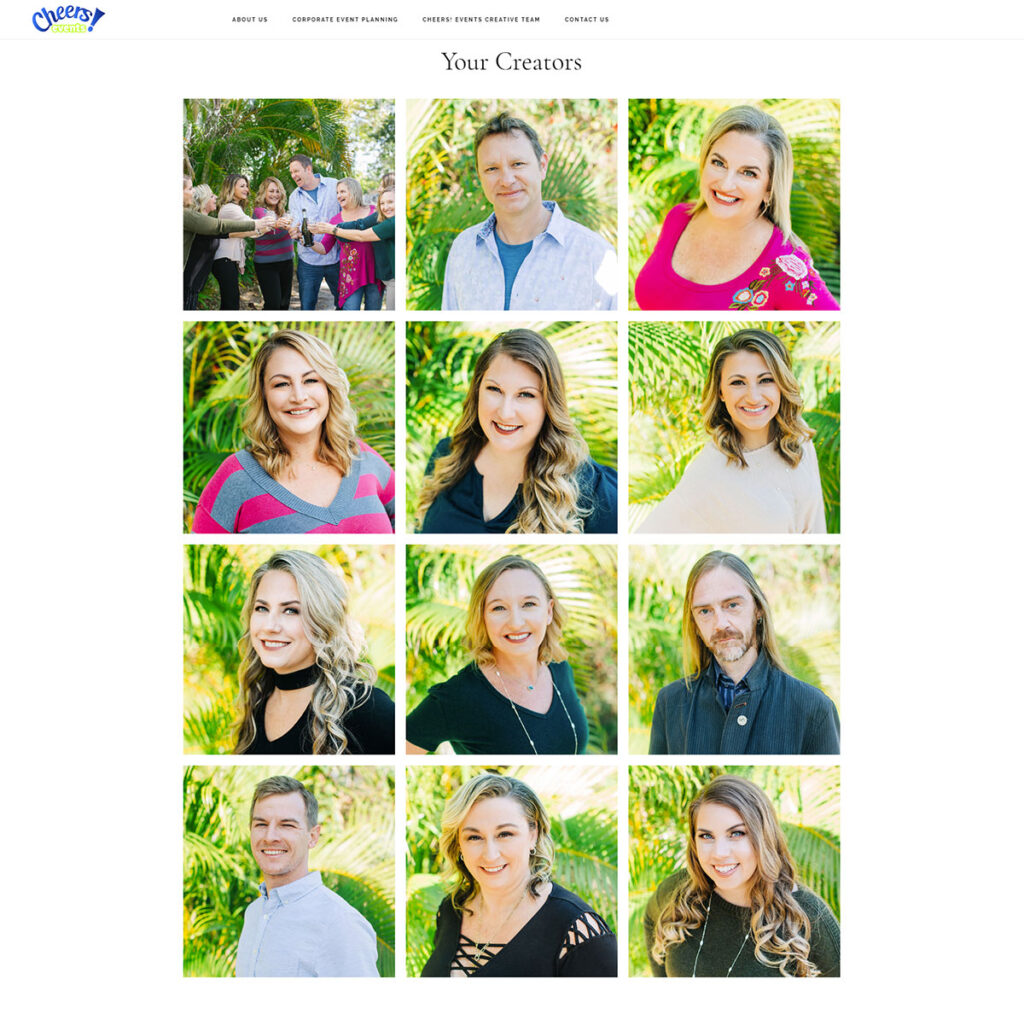 Showcase the Services
Studies show that people remember 80% of what they see and only 20% of what they read! Data also suggests that using images that accurately and honestly represent what you are offering can improve the overall success of a website. Images provide an opportunity for businesses to show off their abilities in ways that they may not be able to, or have the time to talk about.
Cyberlicious® scoured Cheers! Events' media library of current and previous work to find the best images that convey and show off each service offering. Relevant and useful images were selected so that Cheers! Events full capabilities were on display, no stock images here! All images were optimized for web placement using the alt image text and tag features for SEO-friendly design.


Showcase the Partnerships
With over 15 years in the corporate event business, Cheers! Events has built strong and trusted partnerships with local venues and vendors. In an effort to improve trust and credibility with new and potential business prospects, a trusted partners landing page featuring logos of each partnership was created and made easily accessible from the navigation menu.
The Results
Exceeding Goals
Since the new site launch in July 2019, Cheers! Events has seen:
Bounce Rate decreased by 13.83%
Pages/Session increased by 13.48%
Avg. Session Duration increased by 24.03%
Conversion Rate increased by 52.12%
Conversion Completions increased by 27.27%
Now That's Cyberlicious®!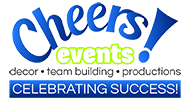 Sarah and her team at Cyberlicious® are amazing! From the initial consultation, to going live and everything in between the whole process could not have been smoother. We love our new website and can see the results of the new design."

Ronnie Lee, Owner
Let Cyberlicious® sweeten up your digital presence!