Indulge in Success with Cyberlicious®!
Are You Satisfying Your Customer's Sweet Tooth or Giving Them a Toothache?
You Don't Know…
What You Don't Know
You're in luck though, because we're here
Join Us at Our Next Workshop
Stop wasting time and money.
We tell it like it is. So, get ready for a punch in the gut as we tell you what you are doing wrong and how you can start fixing it.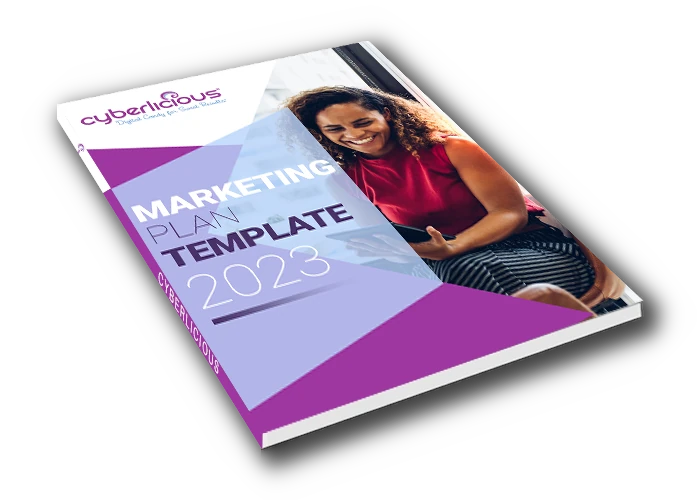 Grab Your 2023 Marketing Plan Template
Plan your sweetest year yet!
Detailed steps with examples to help you visualize what you need to focus on to get, and keep, your business heading in the right direction.
What We Do
To bring you sweet success.
Cyberlicious® is a full-service marketing company with a talented team that specializes in data analytics and behavior analysis. We develop data driven strategies that work and give your customers an experience that keeps them coming back for more.
Integration
WEB & MOBILE ANALYTICS
CALL TRACKING
CAMPAIGN TRACKING
SOCIAL INSIGHTS
CENTRALIZED REPORTING

Content Creation
TEXT ADS
DISPLAY ADS
PHOTOGRAPHY
VIDEOGRAPHY
BLOG STRATEGY

Digital Marketing
WEB DESIGN & DEVELOPMENT
SEARCH ENGINE OPTIMIZATION
RETARGETING
BRAND AWARENESS & REACH
ONLINE REPUTATION
Digital Marketing Blog
Strategies, updates, trends and more.
Meta Connect 2024 came and left. Overall, we'd say it was a success! We were excited to see all of the new technology, products, and features Meta has been working on. Some we suspect, will eventually collide with marketing. Did you miss it? We have the most important information for you.
Continue Reading Meta Connect 2023 Highlights: AI, AI, & More AI