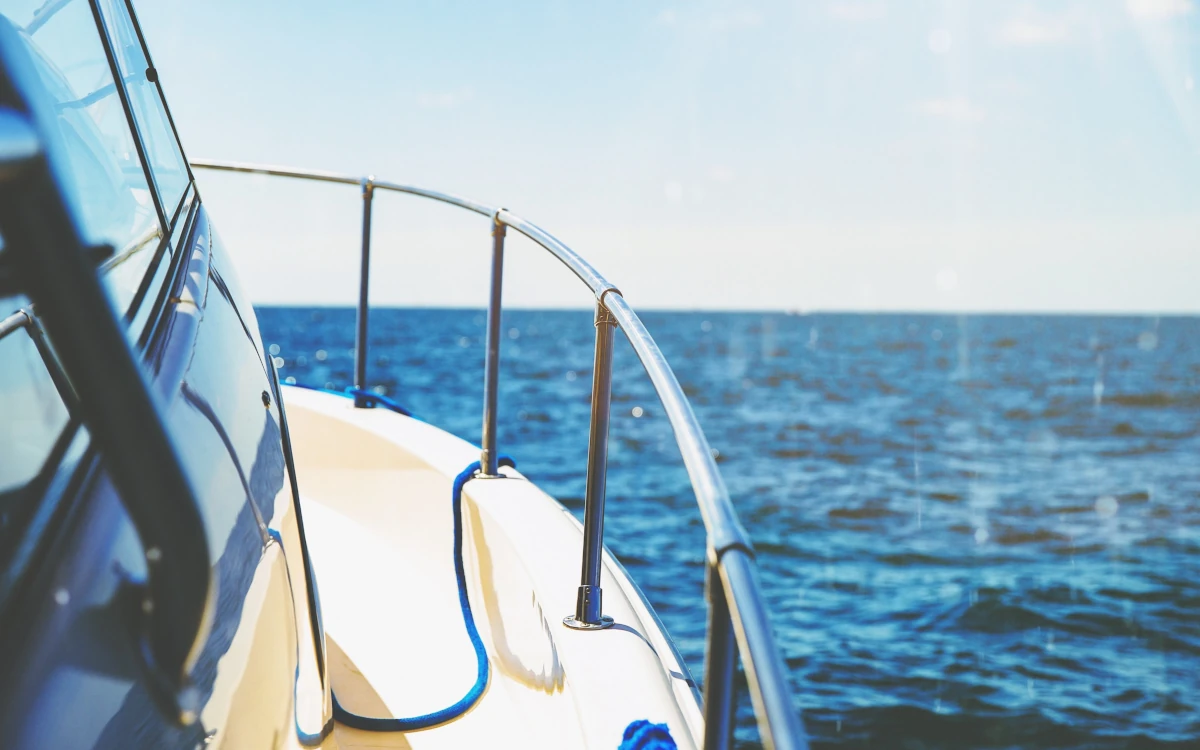 Freedom Boat Club
Freedom Boat Club of Tampa Bay is a members-only boat club that has grown to over 30 locations in the greater Tampa Bay region. Cyberlicious® began working with Freedom Boat Club of Tampa Bay in July of 2018 when they had just announced the opening of their 19th location.
The Story
Freedom Boat Club of Tampa Bay
Freedom Boat Club of Tampa Bay was looking for a data-driven solution to increase leads for their sales team. They had a steady flow of leads coming in each year, however, they were not able to identify which marketing channel or strategy was the driver for closed memberships. They were using the same vanity phone number on all of their marketing and advertising campaigns. Additionally, they needed help identifying how people heard about their club.
Scope
Website Redesign
Analytics
Local SEO
Advertising Campaigns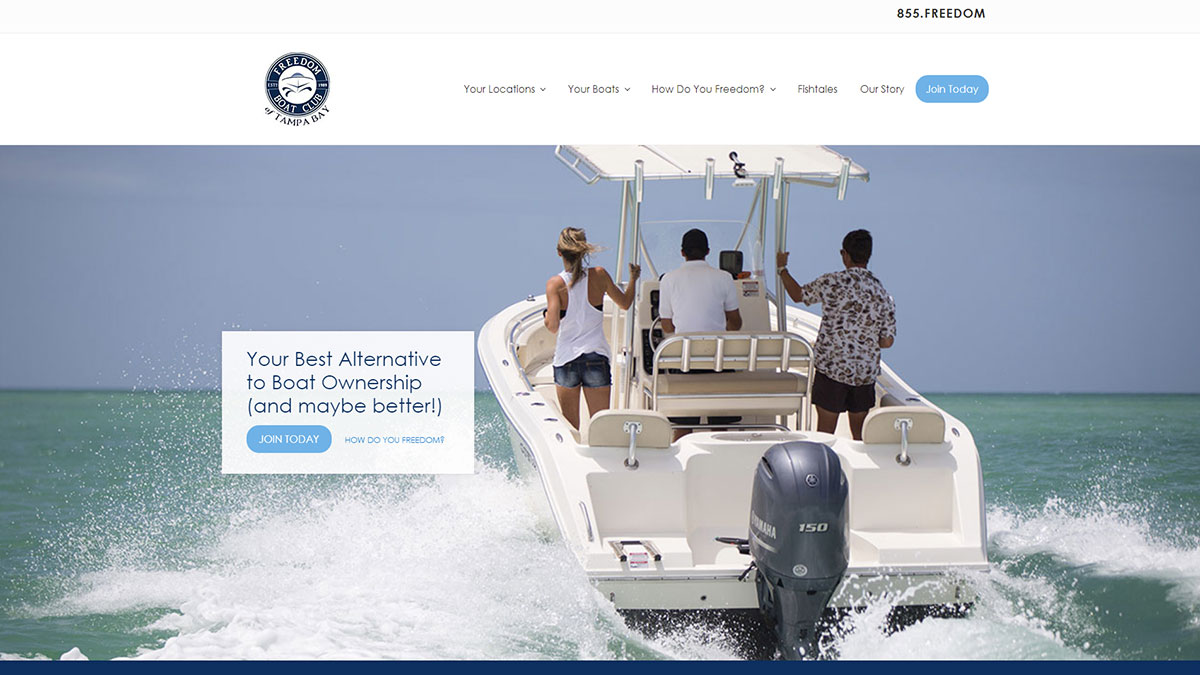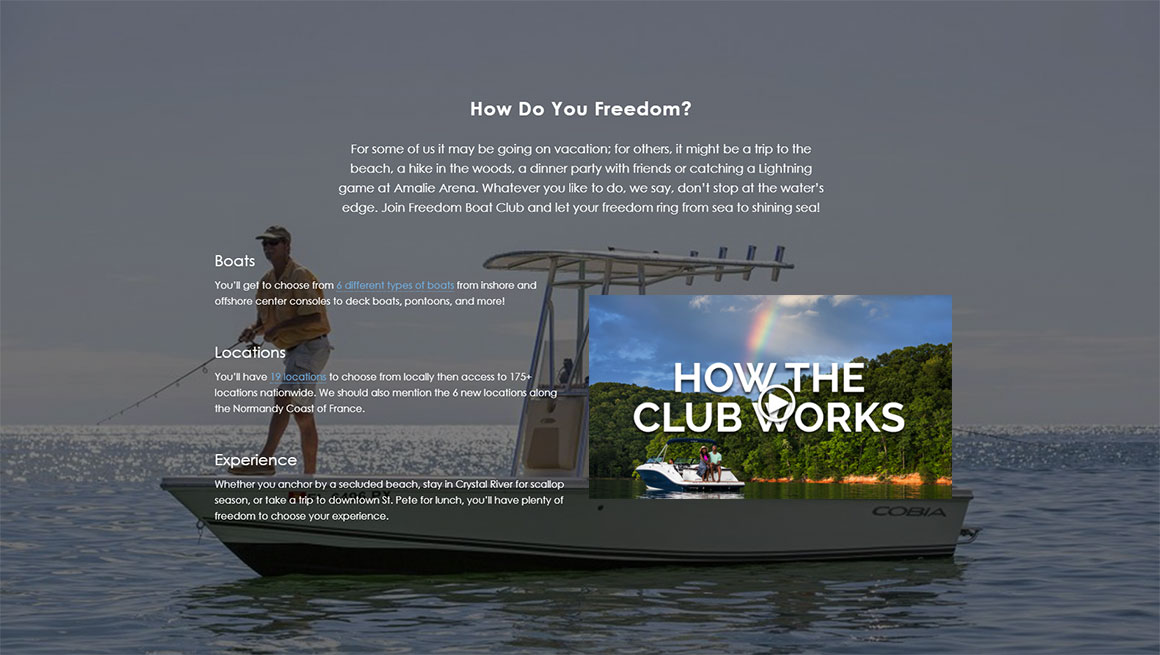 The Goal
Expand Local Reach & Attract New Members in New Markets
The Freedom team was looking to grow its franchise and expand into new locations and markets. The internal marketing team had just rolled out a new CRM and wanted to ensure they were tracking each touch point they had with new leads and potential members.
Their goal was to ensure that their sales and marketing teams were in close communication to identify member interests and guide their growth strategy for the club.
Download the Full Case Study
and dive into the discovery, the solution, & see the sweet results!
…Cyberlicious not only built us a new website, they took time to explain the value of connecting the analytics to every marketing campaign we run with really extraordinary results.

…I hired 3 companies and thought I would see how they did. Well, Cyberlicious not only built us a new website, they took time to explain the value of connecting the analytics to every marketing campaign we run with really extraordinary results. In the month of May we have received 391 leads from their strategy and efforts. The other guys? 13. The 3rd company gave us lots of Facebook leads but no one joined the club. [Leads] were only "in it to win it" as it was based on a giveaway. I guess it matters who you choose as your guide through the digital jungle….

Besides their skill and expertise, Ben and Sarah are two of the nicest people to work with that you'll find. It's been a pleasure to work with them and their team."

Keith Marsh, Sales & Marketing Director | Freedom Boat Club of Tampa Bay