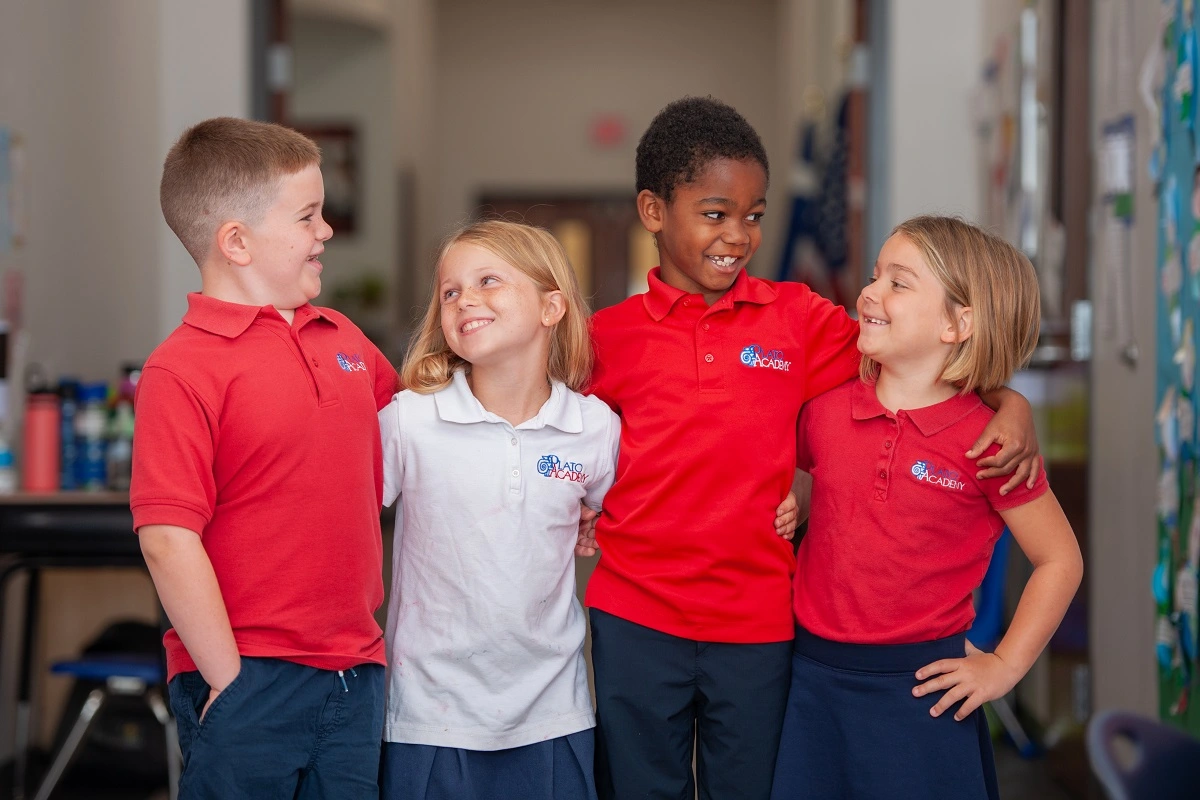 Plato Academy Charter Schools
Plato Academy Schools is a K-8 public Charter School System dedicated to creating an environment where children feel safe, respected, nurtured, and challenged in ways that ignite their imaginations and inspire their spirits.
The Story
Cumbersome Website Design
Plato Academy Charter Schools is a K-8 public Charter School with 8 campus locations throughout Pinellas, Pasco, and Hillsborough Counties that offers a unique curriculum. Each student delves into Greek Language and culture. Plato needed a complete website overhaul to showcase all their campus locations and display exactly how Plato stands apart from the rest.
The old website featured a hard to navigate and information heavy layout. This made for a poor user experience overall, where users would easily get lost amongst the text.
Scope
Website Redesign
UI/UX Design
Analytics Configuration
SEO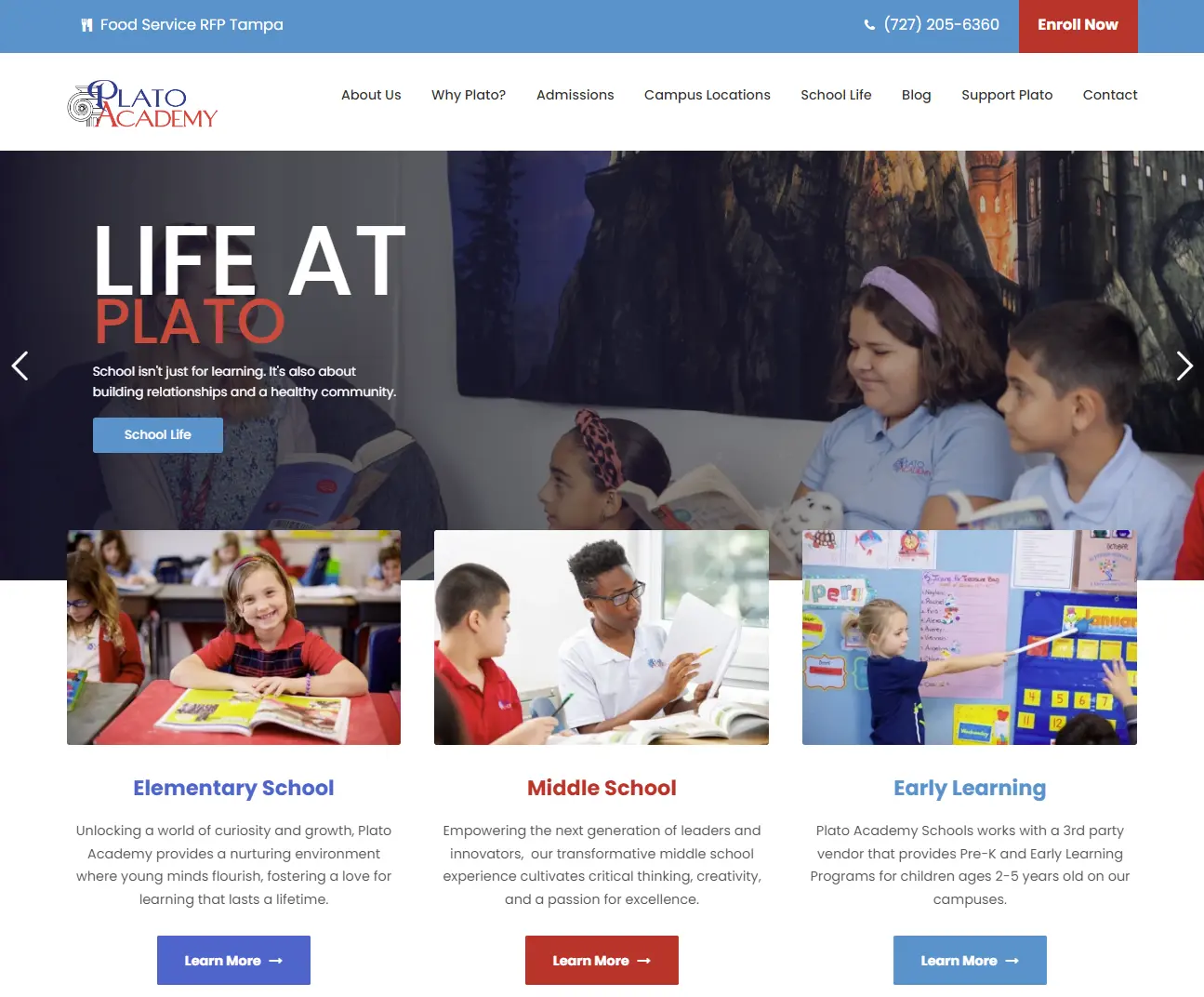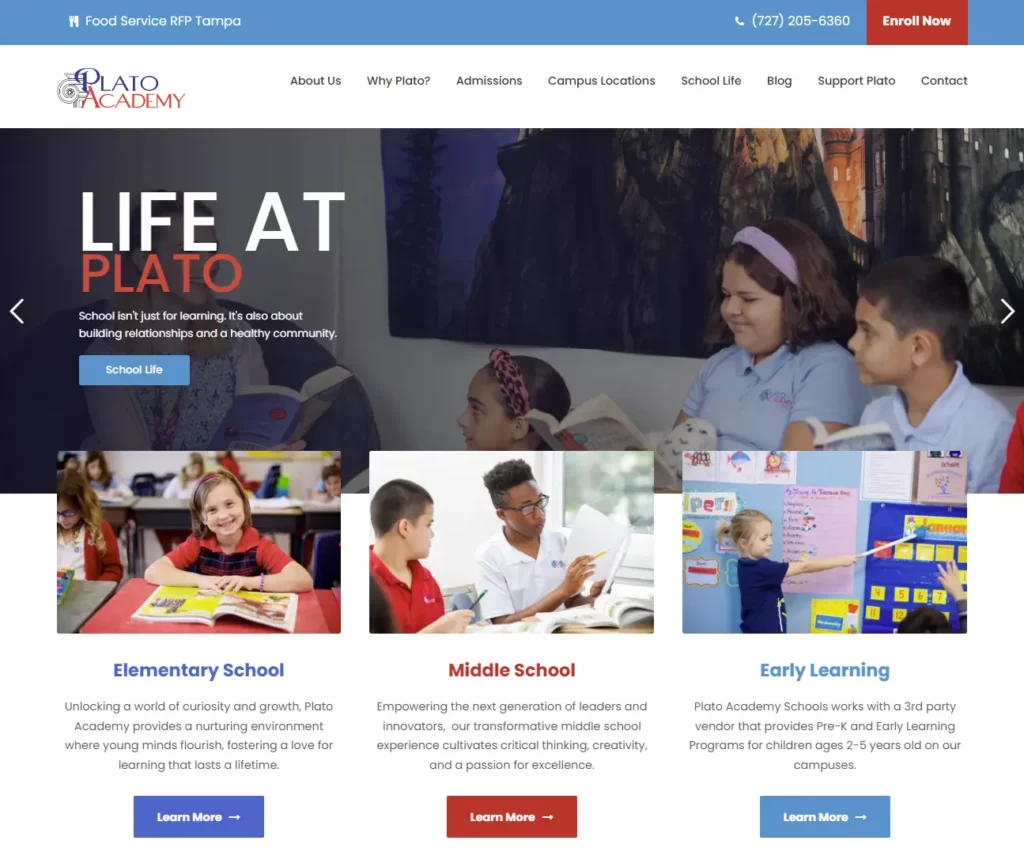 The Goal
Highlight Plato's Uniqueness & Overhaul the UI/UX
The board and other prominent members at Plato Academy Schools wanted to properly highlight the benefits of each campus, its curriculum, and make it easy for families to find all the information they need. All while holding true to their Greek heritage. We determined the website needed to do 4 things:
Attract prospective families to apply for enrollment.
Create a space for current families to find necessary information.
Attract new and qualified employees.
Captivate potential donors to increase student and staff support.
Download the Full Case Study
and dive into the discovery, the solution, & results that exceeded expectations!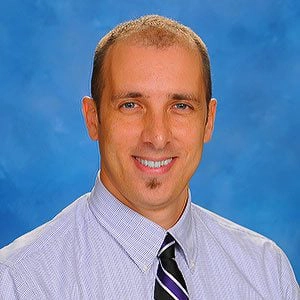 The updated user experience and layout is impressive!

We are thankful for your help and efficiency in bringing our brand new website to life. You made the entire process smooth and stress-free for us, thanks to your team's skills and willingness to work collaboratively with Plato.

The updated user experience and layout is impressive!

Vasileios Miteloudis, Marketing Manager