We all know that having an annual marketing plan is essential to helping our businesses succeed. According to LinkedIn, it will help your business promote its brand, products, and services to new customers, as well as help your business identify future strategies to guide profitability. Develop your annual marketing plan with this template to help your target audience find your business, and discover higher-quality leads and more sales opportunities.
Download Your Free Marketing Plan Template
In this easy-to-use marketing plan template, we outline ways to future-proof your business and help you plan your best year yet!
This guide breaks it down into 3 simple steps:
---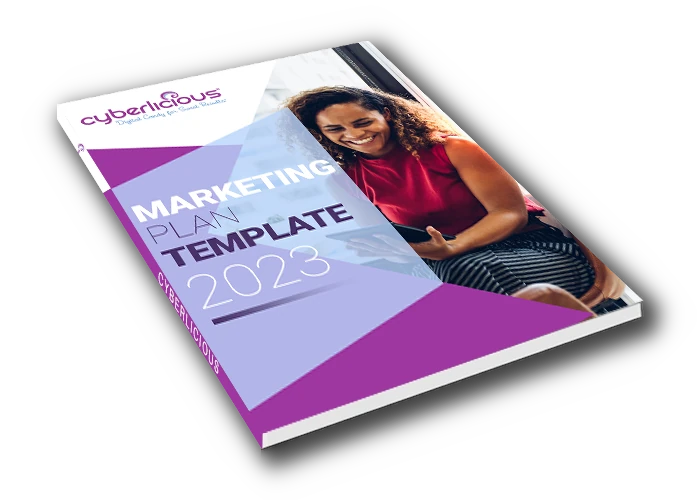 1. Goals
What specific and measurable goals do you have for your business this year? We provide 3 examples with details on how to measure your current baseline and help you get started!
2. Strategies
What strategies will you use to meet your goals? Use our visual "funnel" to gather ideas to help you reach your goals.
3. Tactics
What specific tools and tactics will you use in each stage of your "funnel?" This plan provides specific examples of tools you can leverage to help you nurture customers in each stage.
Have a Delicious 2023 From All of Us at Cyberlicious®!
YES, I'm Ready to Start Planning!