Registration for Google Marketing Live 2023 has been open for a while now, but fret not cause we are hosting a watch party! This is a great opportunity to hang out with the experts as Google unveils its largest innovations for the year to come. In fact, we will go over what information we know about this year's event so you know what to expect.
Get Excited for Our Watch Party!
WHEN: Tuesday, May 23rd from 11:30 AM – 2:00 PM
WHERE: Cyberlicious® – 735 Arlington Ave N, Suite 210, St. Petersburg, FL 33701
WHAT TO EXPECT: Google product updates paired with light lunch & snacks
What Is Google Marketing Live?
Google Marketing Live is Google's annual event where notable speakers showcase the company's newest technology updates and features. If you are in marketing, business, or any industry that utilizes any of Google's platforms, then you won't want to miss the release.
Google Teases 2023 Updates
We know a little of what is to come from the GML 2023 event and we are happy to share! Let's start off with what Google has been up to for the past year. Artificial Intelligence has been a major focus point for the company. This means that the addition of new abilities and machine learning are making their appearance in many of their products.
Overall, Google has been a bit hush-hush on what exactly we can expect this year release-wise. However, we do know that a major focus is on Google Ads. With increasing advancement in their A.I. abilities, we will not be surprised to see the introduction of new features in Google Ads, possibly new campaign styles, and more. In either case, be prepared for new ad solutions to help navigate the current economic market and create unique experiences for your customers.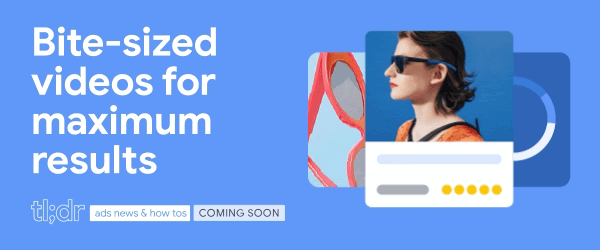 Google Marketing Live 2023 Schedule:
11:30 AM – 12:00 PM: Pre-show – Breakdown of what to expect
12:00 PM – 1:00 PM: Keynote – Latest innovations in Google Ads
1:00 PM – 1:30 PM: Post-show – Top product news and Q&A
1:30 PM – 2:00 PM: TL;DR – How Google Ads can drive business results

Stay Ahead of the Curve
There's a reason we care about keeping our eyes on this Google event. We live in a fast-paced world that is continuously making large jumps in technology innovation. Therefore, staying up-to-date on the newest features, tools, and technologies means that we are staying ahead of the competition. So, join us at the watch party and see what all the fuss is about!
Join Us at the Watch Party!
WHEN: Tuesday, May 23rd from 11:30 AM – 2:00 PM
WHERE: Cyberlicious® – 735 Arlington Ave N, Suite 210, St. Petersburg, FL 33701
WHAT TO EXPECT: Google product updates paired with light lunch & snacks