Meta's Creator Week 2022 was hosted from November 1st through 7th this year. This is a time where Meta celebrates creators and gives them the chance to create, collaborate and learn from each other. They host a number of in-person events around the globe, invite only, as well as digital events that anyone can participate in. This year they will be in Los Angeles, London, Bali, São Paulo, and Delhi with a number of creators giving interviews and advice. Some of the biggest news Meta released are new monetization features and new creator tools! We are excited to see more options going forward to help creators grow their communities and expand their social media strategy. For now though, let's just focus on what new tools creators can expect to see.
Unlock Professional Mode
One of the biggest features that Meta teased is the global release of professional mode. This is a profile feature that allows creators to build a public presence on their personal profile, while maintaining their personal experience. This means that creators will not have to juggle multiple pages or profiles. Additionally, this will bring features that were only available for pages to your profile including:
"Suggested for you": where Facebook may recommend your content to others through their feeds.
Top Fans: which identify the most engaged fans.
Invite Friends to Follow: this will allow your followers to share with their friends.
Notifications: these will let you know which posts are popular and allow you to engage more easily with your fans.
Reel Collabs: which aim to make it easy to collaborate and share that content with all creator follower bases.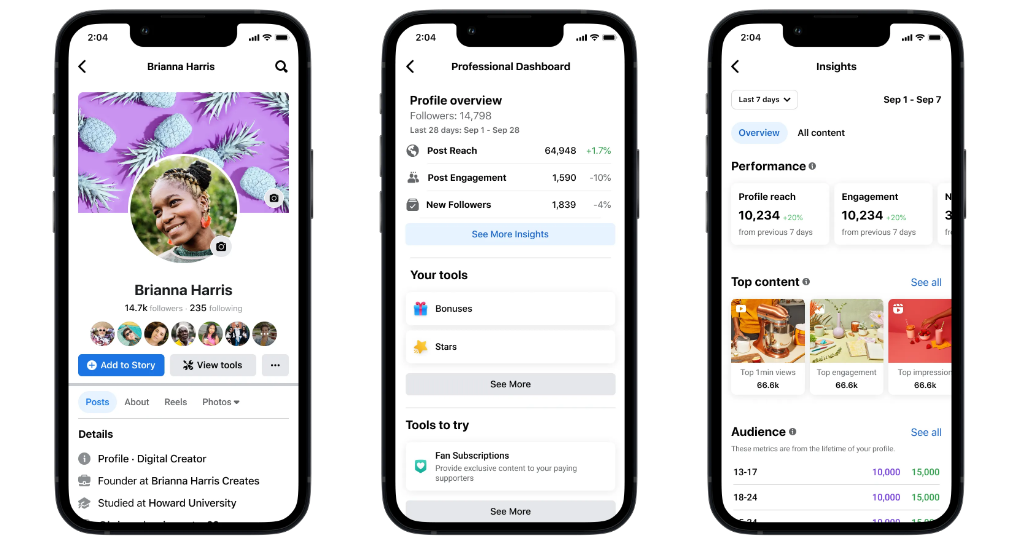 Furthermore, creators will now have access to more analytic tools in professional mode. Yay for data! The Professional Dashboard will show creators audience and profile insights, as well as, give them information on how their content is performing. Lastly, and maybe even more importantly, Meta is introducing more privacy features. With the option to now combine professional and personal profiles into one, this is a big concern. Moderation Assist will allow creators to set criteria for commenting, and will automatically hide comments that don't meet the standards set. Creators will also be able to choose who can comment altogether, even on individual public posts, and even set up a trusted moderator for live streaming chats.
Schedule Your Content
If you don't know the importance of content cadence, well now you do. In fact, it is a delicate art. Good news though, both Facebook and Instagram are making it easier for creators! Instagram now allows professional accounts to schedule posts. It will include everything from Reels to Photos, and even Carousel posts, and all up to 75 days in advance.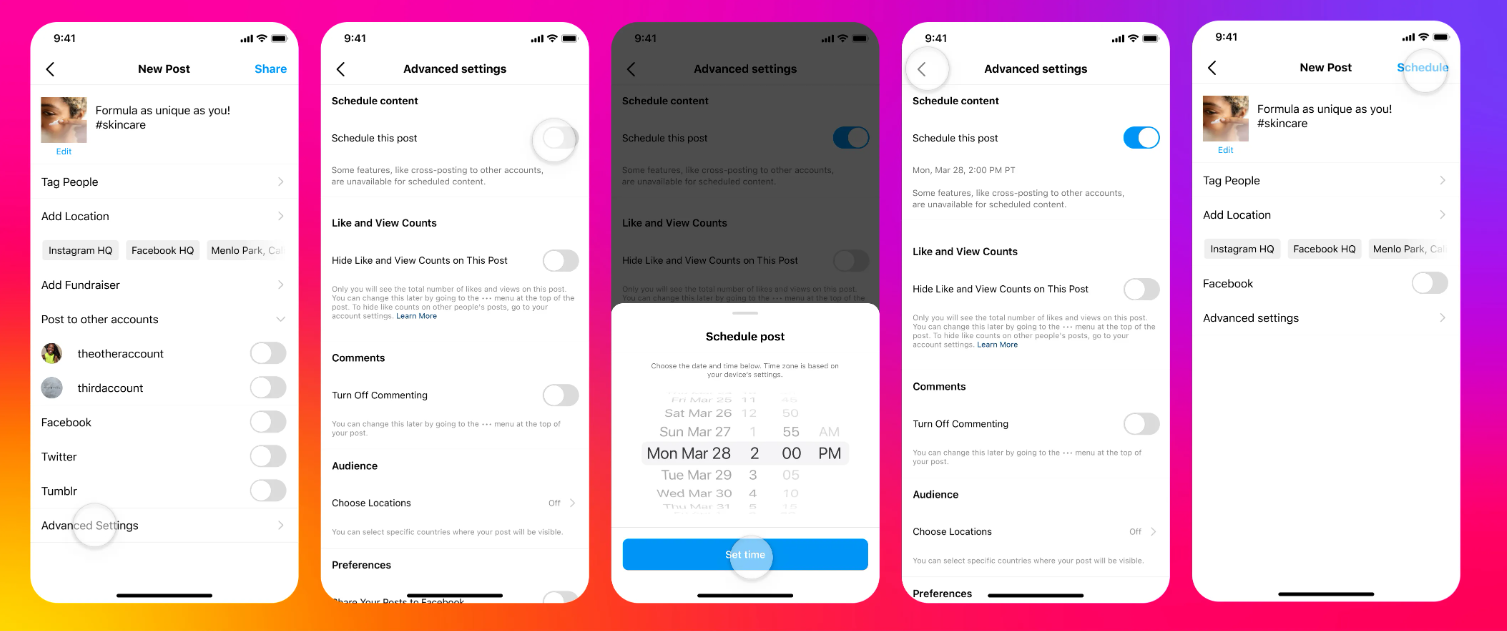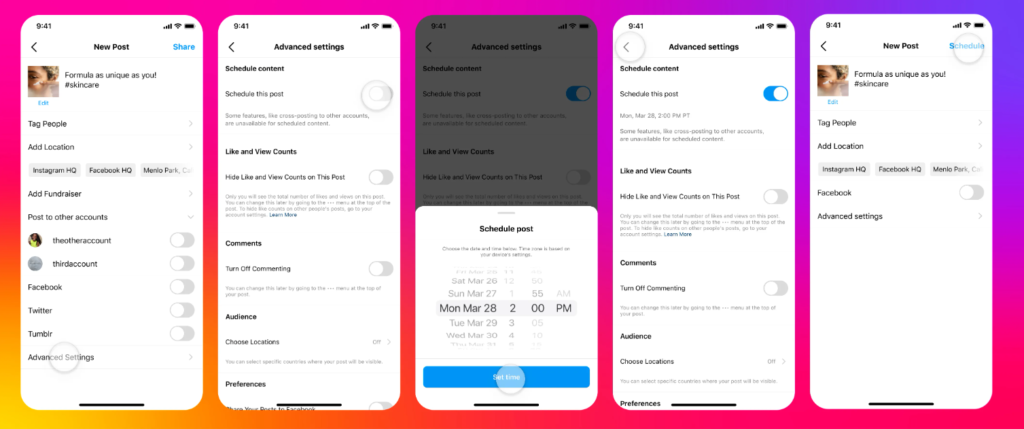 In Facebook's new professional mode, there is now a Post Composer that will let you build out your content in advance. It will also give creators recommendations on what time to post in accordance to when followers are most active. Post composer actually has numerous features, but only one can be used at a time. So, if you are scheduling posts then the other features become null. Boo.
New Features for Reels
Meta placed a lot of emphasis on Reels during their Creator Week this year. This is not a surprise though with how important video has become in regards to both platforms and marketing. Aside from the ability to schedule Reels, what should creators expect? Well, a host of new features and updates for Reels in both Instagram and Facebook are coming.
Instagram
Creators can now share short videos directly to Instagram from a host of video platforms including: Videoleap, Reface, Smule, VivaVideo, SNOW, B612, VITA and Zoomerang.
Meta also teased about new editing tools that will make content optimization easier directly through the app, such as the ability to time a video to the right moments in the audio.
Facebook
Facebook Reels Collabs
Facebook Reels Explore will showcase trending content
Facebook Reactions on Reels for more follower engagement
Desktop tools for Reels so creators can optimize their content through Creator Studio and Meta Business Suite
Branded Content on Facebook Reels
Time to Get Creative
Meta's newest features definitely add some ease-of-use and simplicity to the ever growing digital world. Especially for creators who use these platforms often. We're here for it, and can't wait to see what new features they release in the future. So, get creative, use these tools, and share your stories with us by joining the conversation on Facebook or LinkedIn.