Say goodbye to spelling out k-e-y-w-o-r-d-s, and hello to Microsoft's new A.I.-powered search engine. This week Microsoft announced that Bing and Edge will be equipped with new A.I. tools that will ultimately deliver an unprecedented search experience to users. In fact, you can even preview some of its capabilities on Bing now.
A.I. will effectively change the way people use search going forward. Not to mention, awe users and SEO developers alike with possibility and potential. This has been in the works for a while and was the next logical step after Microsoft broke the news of its partnership with OpenAI. It will be exciting to see these features roll out for everyone.
All We Know So Far
As more and more people rely on technology for increasingly difficult inquiries, our current search engines struggle to keep up. Users need answers to complex questions, questions with no perfect answers. That now has changed, and is exactly what Microsoft is prepared to deliver with these new A.I.-powered search engines. They can now learn, and it is now more imperative than ever, our ranking strategies evolve.
The New Search Experience
There are five main ways that Bing and Edge are changing search:
Better search. A new and improved search experience that includes a sidebar where users will find more comprehensive answers.
Complete answers. The A.I. program will pull information from all over the web and then summarize that information so users get the best results. All without having to read through multiple sites.
A new chat experience. People will be able to use a new interactive chat feature that will allow for further questions and responses to help narrow down their search.
A creative spark. Need help finding ideas? Bing will be able to develop content and ideas.
New Microsoft Edge experience. Users will be able to chat and compose with the Edge Sidebar. A.I. has the ability to write, enhance, and otherwise edit content after users give only a few prompts or ideas.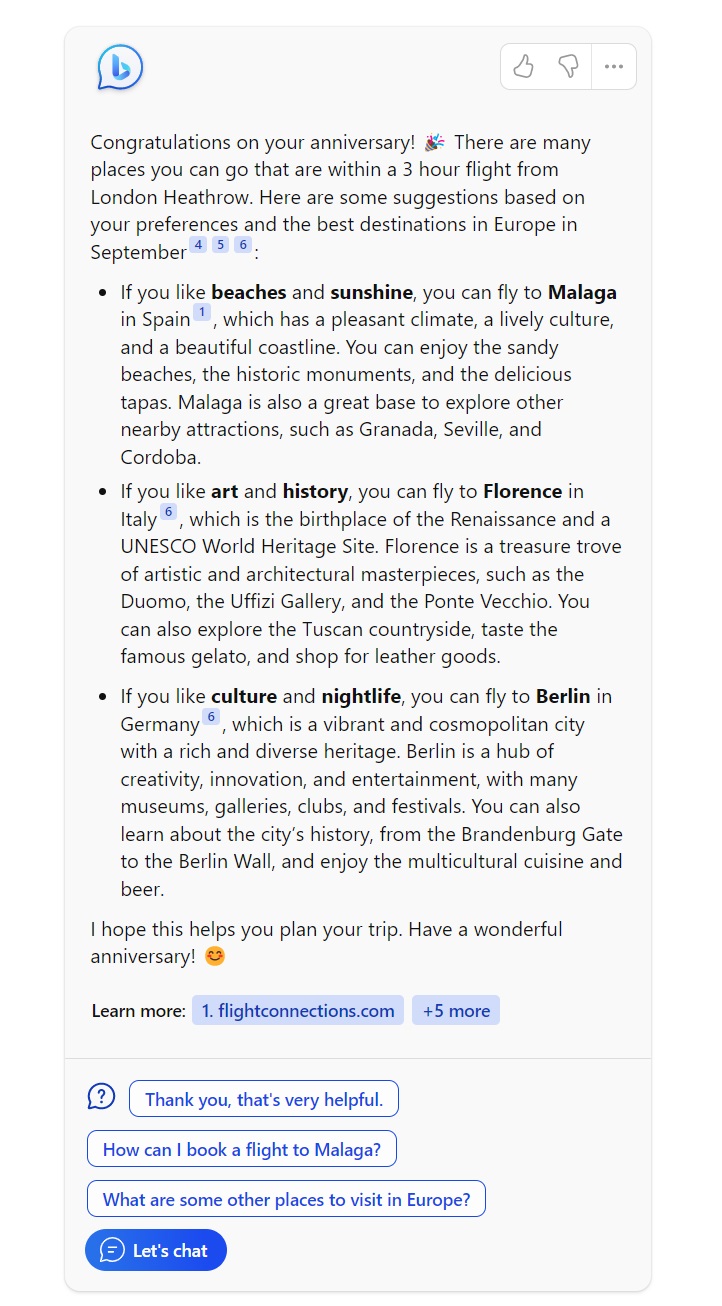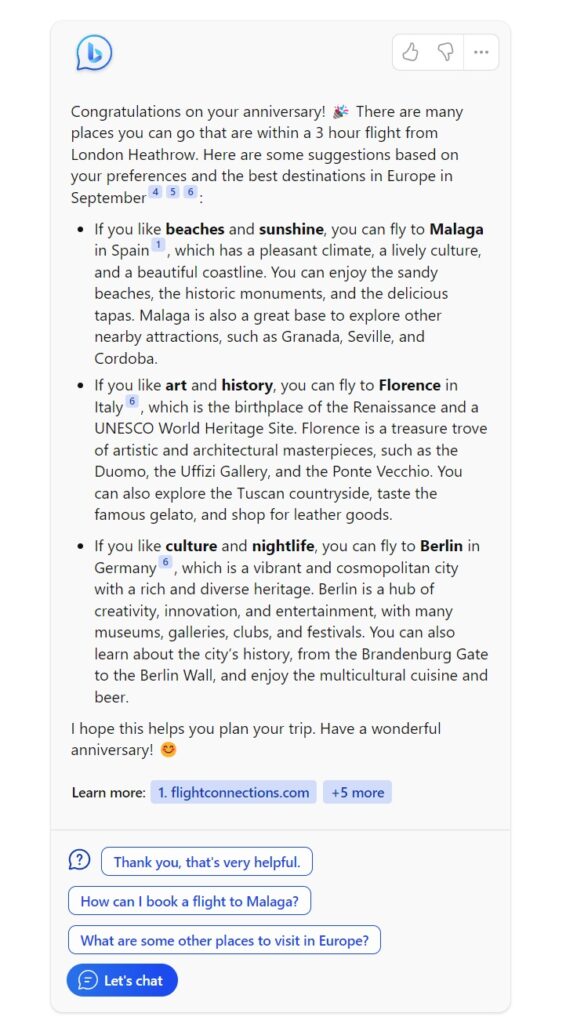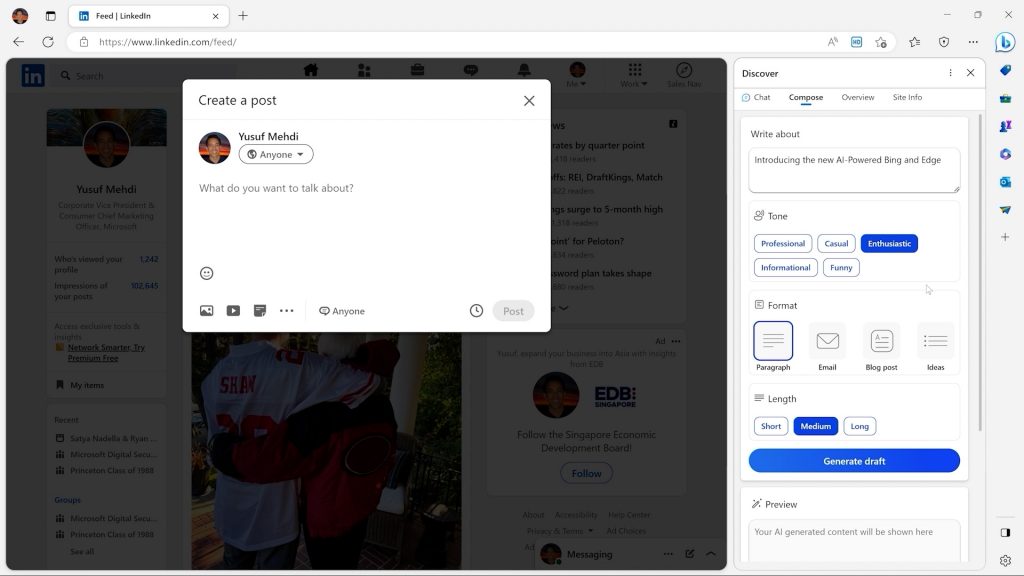 The Magic Behind Reinvention
Microsoft credits its reinvention of search to four technological breakthroughs:
Next-generation OpenAI model
Microsoft Prometheus model
Applying A.I. to core search algorithm
New user experience by combining everything together
Microsoft has not publicly announced which version of OpenAI's software is powering their A.I. features, but rumors suggest it is the unreleased GPT-4. Whichever version they are using, we are impressed.
Microsoft A.I. Takeover Anyone?
Bing search used to resonate as the younger sibling of Google, but these new A.I. functions could push Microsoft closer to the top. It could even lead to a complete takeover if Google is not able to roll out similarly packed features. The new Edge and Bing are something to behold. Even the preview Microsoft has available is absolutely magical. The ability to get information, links, and more help if needed all in one dedicated area? Game changer. You have our attention Microsoft, and we cannot wait to see the full release.
Follow along with the Cyberlicious® experts as we keep an eye out for the newest innovations. Keep up-to-date with the ever-changing digital world by signing up for our monthly email newsletter.
Join the Conversation
Come join us on LinkedIn: