User privacy is a big concern for Google and was specifically addressed during their Google Marketing Live 2022 event back in May. So, in order to help maintain the privacy of users Google launches My Ad Center. It is a hub that allows users to manually control their ad experience. In fact, it even gives users the options to choose which brands they see, if they want personalized ads at all, and more. You might be thinking that this is bad for your business, or at least your advertising strategy. However, we want to go into what exactly My Ad Center offers to users and how it can effect your business.
Breakdown of Google's My Ad Center
Google's new user hub provides a great opportunity for users to have a say in what advertisements they see. This personalization feature is not new to the advertising world. In fact, Meta released a version of this in 2020 due to antitrust issues. However, with Google being the top ad platform, this opens up new avenues for users who feel bombarded by ads. Particularly ads that do not resonate with them. So, let's delve into what features My Ad Center offers and how this will change the user experience moving forward.
User Features
My Ad Center offers tons of options for users who want to control the ads they see. Who better to get need-to-know information from other than Jerry Dischler, Google's VP and General Managers for Ads. He goes over all of the ad control features available to users. They include control over:
Brands users like and dislike
Ad personalization: which can be turned off completely
Topics of interest: including limiting ads related to alcohol, dating, weight loss, gambling, pregnancy, parenting, etc…
User History: for example, YouTube browsing history can be turned off so it doesn't influence they type of ads they are shown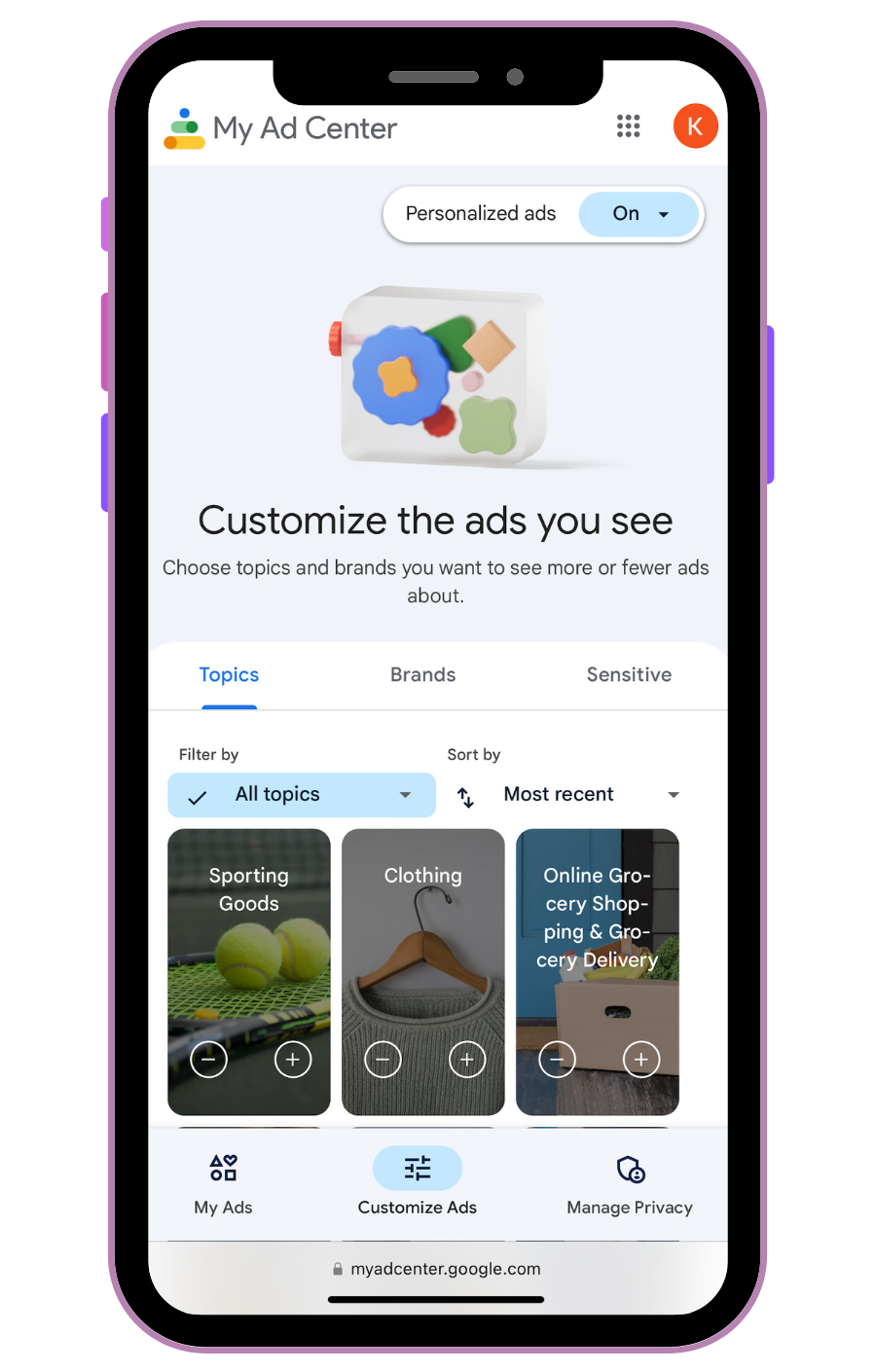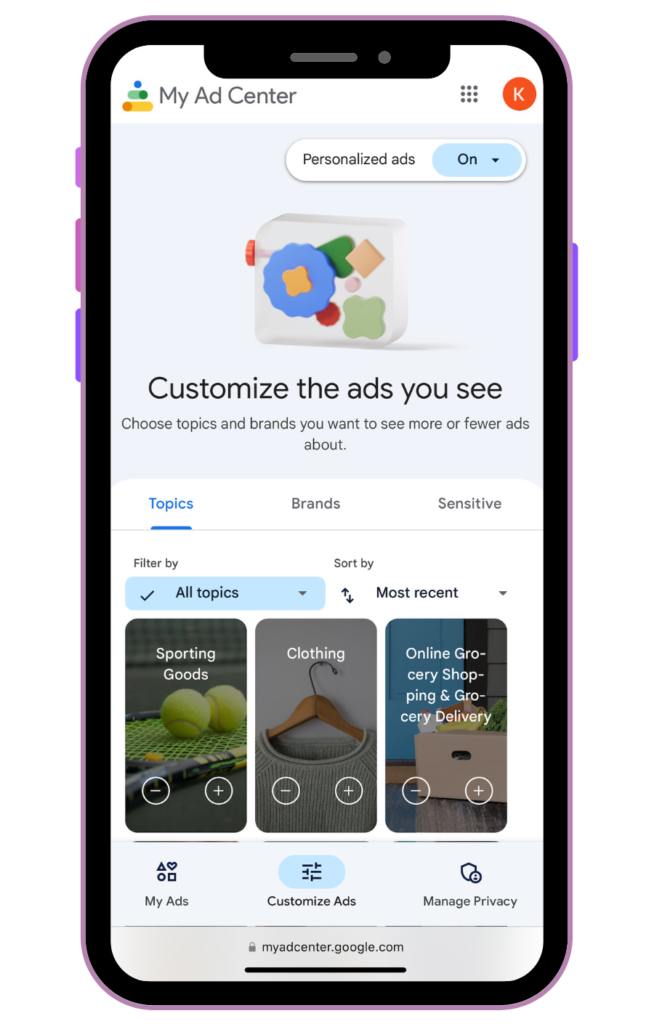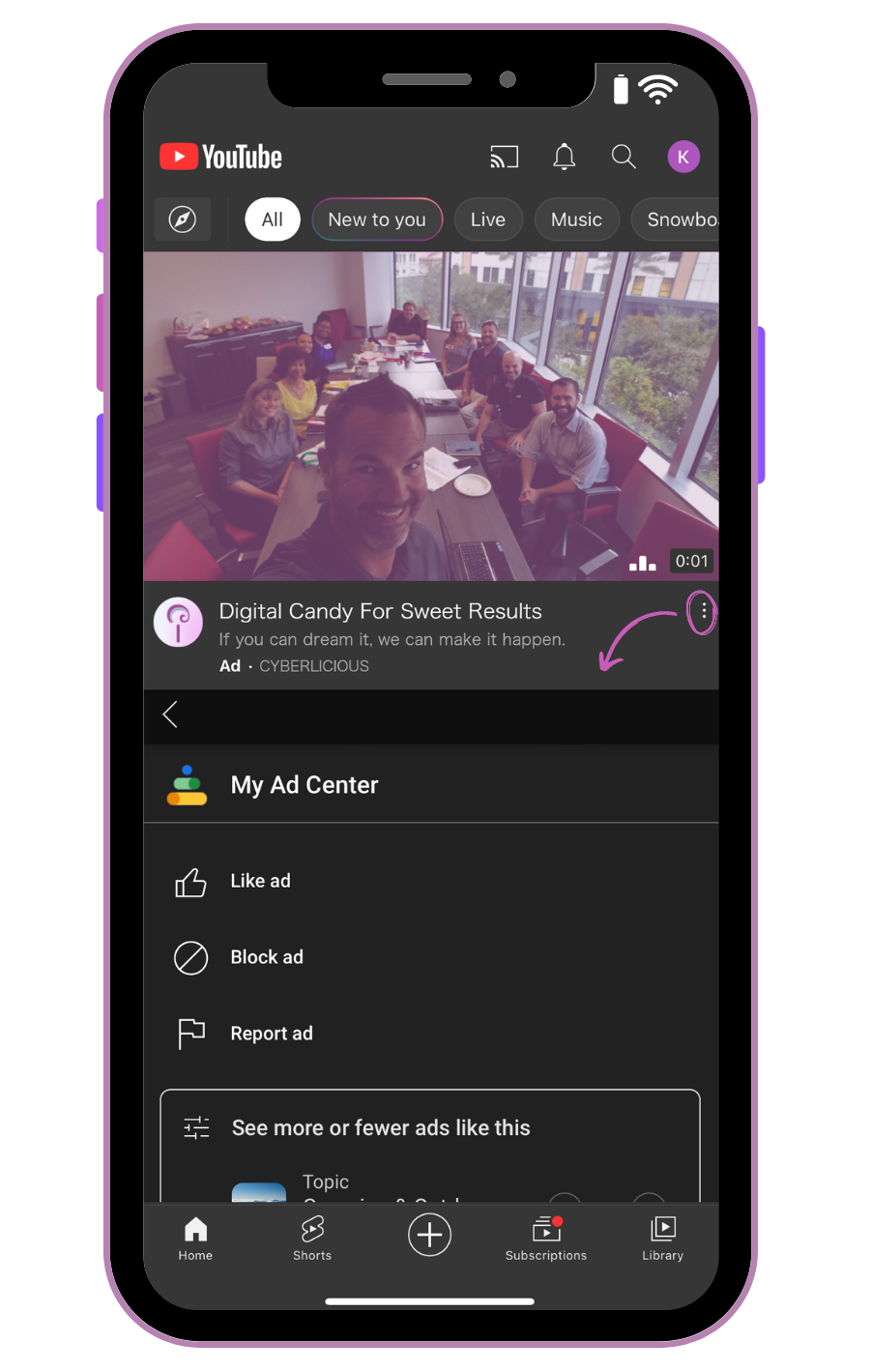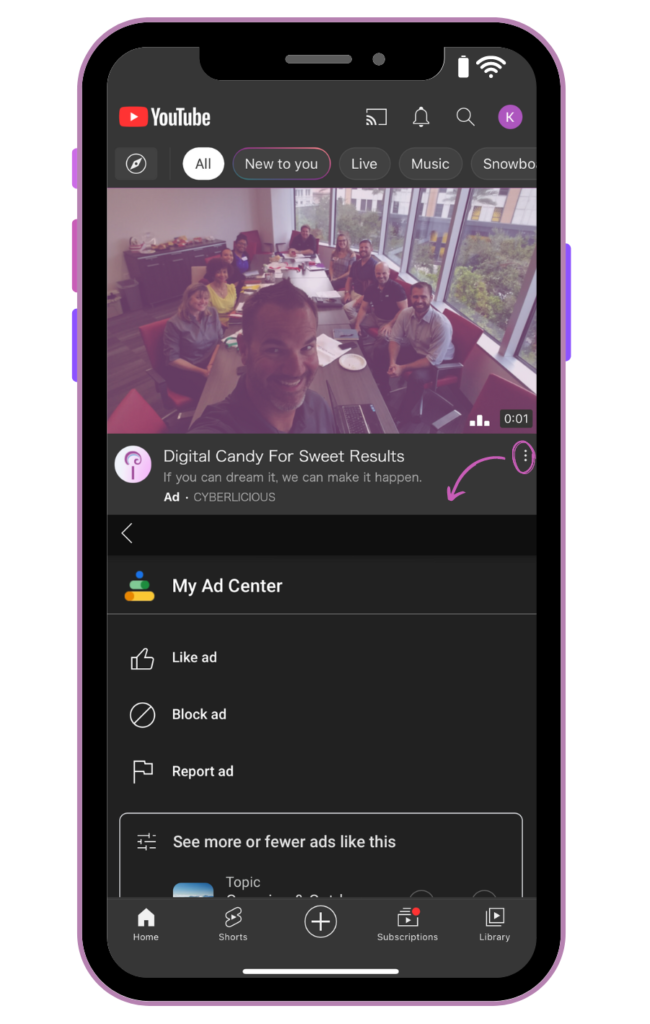 Changes To The User Experience
Google gives control to users. In fact, they will be able to customize their ad experiences across a multitude of Google supported networks including Search, YouTube and Discover. My Ad Center is also conveniently available for users to access. This should cause less confusion and headaches when ready to make changes.
They will be able to access settings directly on the ads they see (on supported services) by selecting the three-dot menu. There they will have the ability to block, report, and like ads, as well as, customize the ads they see, learn more about the advertiser, and see what info was used to show them that ad.
What Does This Mean For Brands & Advertisers?
My Ad Center definitely offers unique features that could be a future benefit to advertisers. Specifically in reference to topic and brand preference. First, it can get your brand and advertisements in front of people who are interested in your products or services. Second, it could lead to better quality information and data regarding your audience. This can increase the improvements to user experiences, which is always good.
Are we certain it will lead to benefits? Unfortunately, we don't know for sure. It could create barriers to getting your advertisements in front of people. Especially if you are working on creating brand awareness. However, we would like to note that Google states that "customizing ads does not block ad topics or brands". Users may experience less of these ads overall, but otherwise they will not be completely restricted.
If you are still worried, that's okay. We would like to point out that Meta has had a similar options for years now. Furthermore, we need to consider the amount of users who know about this feature, and more importantly, how many will actually use it.
How Can Your Business Prepare?
Although it is a new feature, My Ad Center may change the advertising landscape as more people utilize the service. With this is mind, there are steps your business can take to prepare for these changes. So, what exactly do the Cyberlicious® experts suggest?
Strive for brand relevance and build your brand's identity!
Provide exceptional user experiences.
Build strong relationships with your audience. This will hopefully lead them to putting you in their preferences.
Up your content game (AKA make sure you have a strong content marketing strategy).
Don't push aside the importance of organic traffic. This goes hand-in-hand with your content marketing strategy, but also SEO.
Conclusion
My Ad Center is a great feature for users in terms of increasing the experiences they have with ads. We cannot tell you for certain how this will affect your business, but we do recommend you keep up to date on trends and changes. Also, take our above recommendations seriously. Even if you do not see noticeable changes in your advertising, our suggestions will help you reach your business goals. If you are not sure how to go about this, feel free to reach out for a consultation and see what the Cyberlicious® experts can do for you.