Artificial Intelligence is becoming highly ingrained in most aspects of marketing. In truth, it is necessary and it is here to stay. As technology advances, so does consumer behavior. Nowadays, customers are utilizing numerous platforms to research and purchase products. To keep up with this trend, marketers must employ AI in order to effectively reach their audiences across all channels. This process is essential for staying ahead in a constantly evolving consumer journey that has become increasingly complex.
Any marketing company worth your time, and money, should be taking advantage of the benefits of AI to improve the outcomes for their clients. So, let's dive into the ways AI is changing marketing and how Cyberlicious® uses it to bring delicious results.
AI is Dominating
If you keep up with what is happening with the major players in the digital world, then you know that there is a big focus on artificial intelligence. Microsoft is getting ready to launch their newest AI-powered search, and Google is working on BARD… but what is all the fuss exactly? Well, when we say that AI is taking over marketing, we aren't joking. It is rooted in almost all aspects of marketing in one way or another. Content Creation? Yes. SEO? There's an application. Lead generation? Of course. Advertising? Triple yes.
AI offers numerous benefits including advanced data models, powerful algorithms, and machine learning that can be leveraged to discover new consumer insights. Additionally, it can be used to personalize the marketing experience of consumers, engage consumers at the right moment (and not too late), and so much more.
Cyberlicious® Takes Advantage of AI in Our Marketing Strategies
As we stated earlier, today's top marketing companies must use AI otherwise their clients are falling behind. Therefore, when looking for a company to work with you on developing marketing strategies for your business, there are some things to take into consideration. So, what better time to explain the ways we use AI in our marketing strategies so you can compare?
Task Automation
AI integration in marketing ranges from more basic tasks to highly specialized data retrieval and analysis. We can start with the more basic tasks. Task automation allows us to set up automatic reactions to consumer actions, or even schedule reminders or posts ahead of time. This can include setting up emails that automatically go out after someone signs up for a list, setting up a text alert to welcome someone when they reach out to your business, and even gives us the ability to schedule social media content in advance.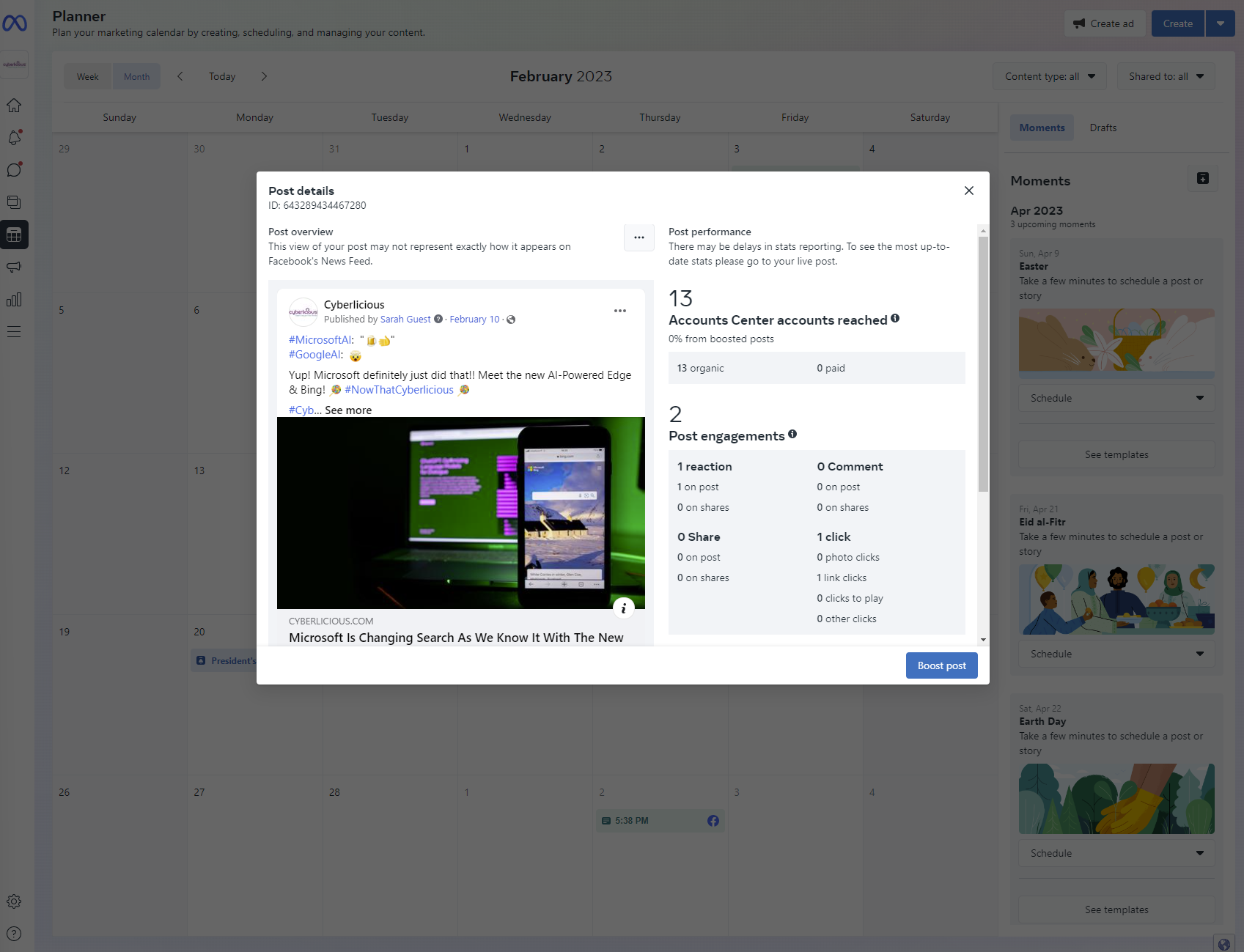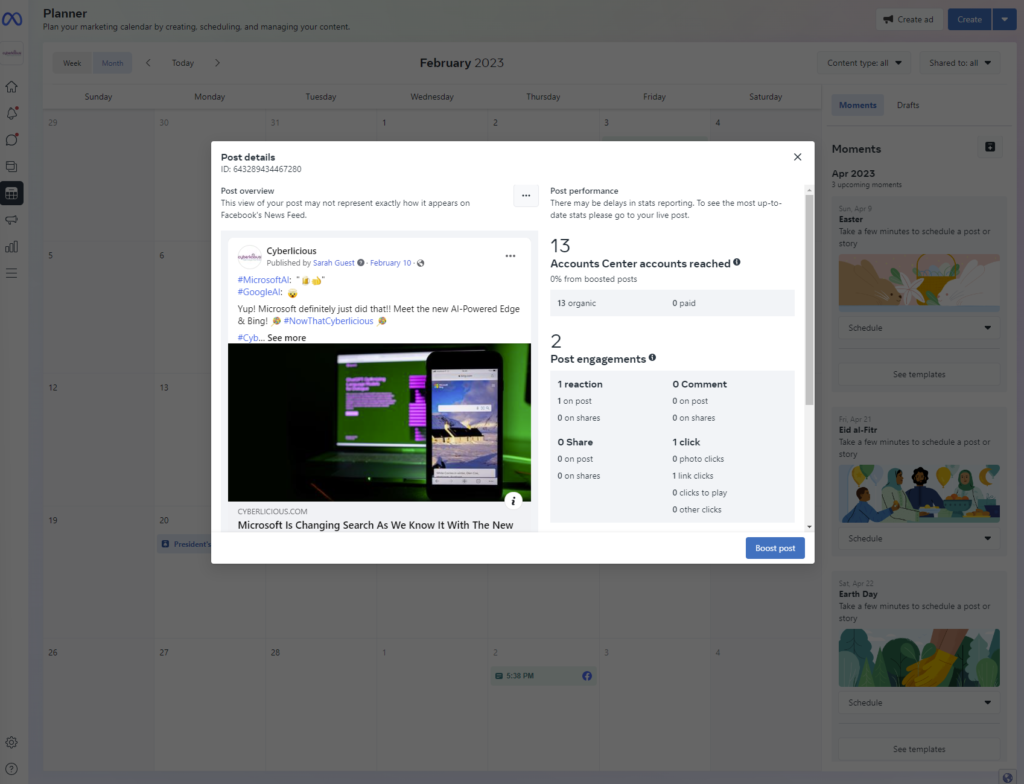 Customer Insights
One of the biggest parts of marketing is getting businesses in front of consumers. How do we do this? Track their behaviors and create a plan to get in front of them at the right moment of their journey. Therefore, understanding consumers is more important than ever. You want to know who your audience is, what they like, what content they relate to, and the list goes on. With the number of people that use the internet daily, all of this data can be difficult to find let alone organize. However, AI pulls the data for us so that we can analyze what is going on and then take action. AI can gather information such as:
Purchase behaviors
Geo-specific events
On-site interactions
Psychographic factors
Past communication
Referral source
Once we have this information, we can make a decision on what is working for your business and what needs to change. This leads us to the next way that we utilize AI, audience creation and targeting in advertising.
Audience Creation & Targeting
Data and privacy laws are increasingly more important to consumers which can make tracking user behavior slightly more difficult. No need to fear though as AI is great at pulling and organizing data. With the help of AI, we can create audiences that not only have shown interest in your products or services but people who have similar interests to your target audience. The collection of first-party data makes it possible to do this. Better yet, it allows us to personalize the experience for them.
Want a cookie? First-party data is collected right from the source, from customers and visitors to websites, and can give us information such as:
Demographics
Visited websites & interactions
Purchase history
Interests
Time spent on your website
& much more
By using historical data sets that include online shopping behavior and offline point-of-sale info, machine learning models are able to recognize patterns. They then forecast what is likely to come next, typically the products or services a shopper may be interested in buying. This means that we can get your product or services in front of the right people at just the right moment.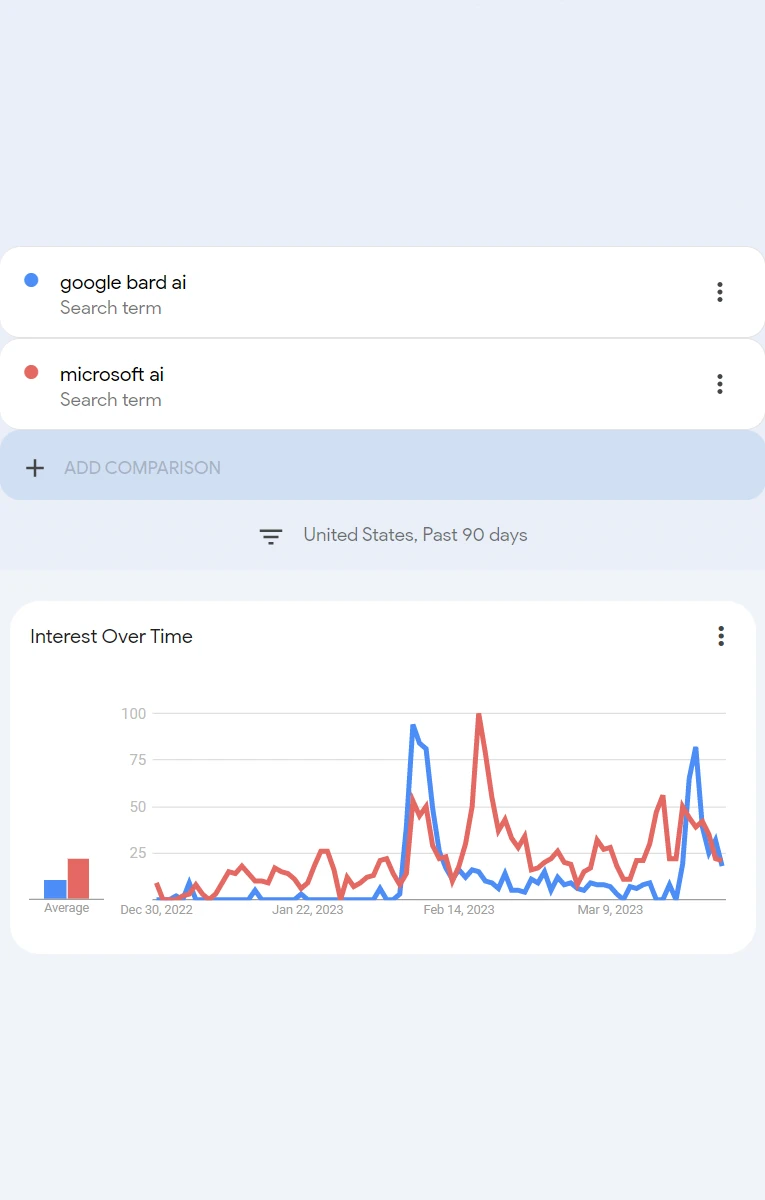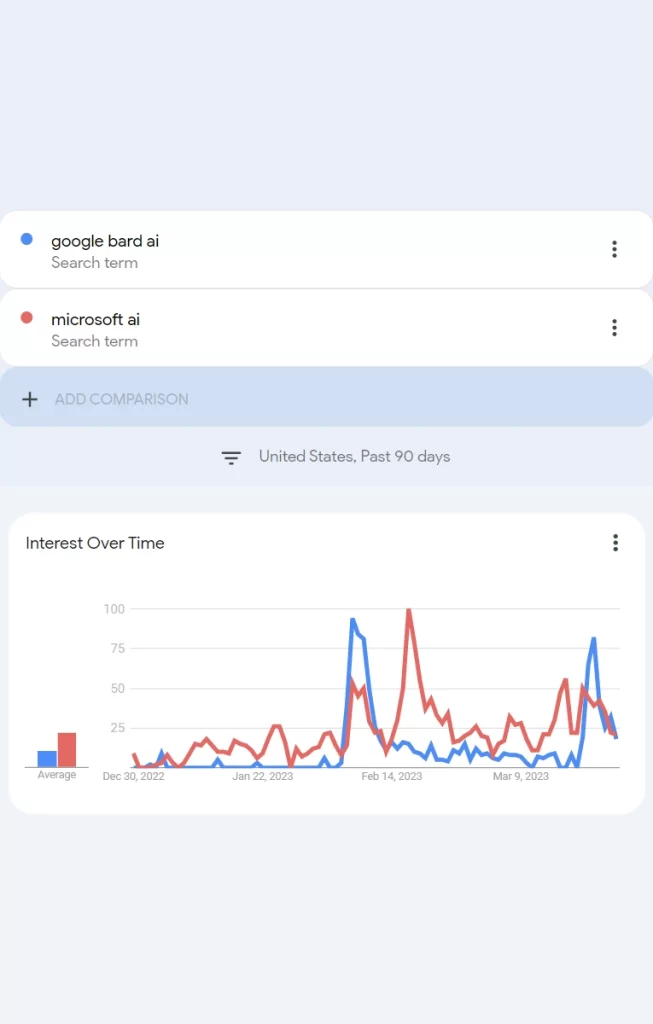 Keyword Research & Trends
Without AI, tracking trends and keyword research would not be as seamless as it is today. Think of the number of users who are online daily, then the number of times they use search for something. You guessed it, that is a ton of data coming in. Luckily for us, we have machines that take in that data and filter it for us. Furthermore, they can help us build predictions about how keywords and search terms will trend in the future. This comes in handy when planning out strategies in advance such as with holiday shopping, researching which times of year products or services are more sought out, or even content topic ideas that will draw users in.
A/B Testing & Experiments
When it comes down to it, data speaks volumes. What better way to gather data than through experimentation? We utilize tracking and analysis of data to find out how practically everything drives conversions. This includes which advertisements work best for your audience, the media and headlines that catch the most eyes, and even website layout and content. If we can test it, we do.
AI models help gather and show us the data necessary to make decisions. In some cases, like Google's Performance Max campaigns, depending on where we are running ads, the application itself gives insights into what the data is saying. Cool huh?
Get Your Guide to Delicious Marketing Strategy
Download our FREE 2023 Marketing Plan Template
Keeping It Real
Marketers have a deep appreciation for AI as it allows us to deliver better outcomes to our clients. Us included! Yet, we would be remiss if we thought it was sunshine and rainbows all of the time. What are some of the problems we have found?
Don't be Ordinary
First off, AI without human input can give you similar results to everyone else. This means that you are not standing out. How do we fix this? We find what is unique to your business and show that to potential customers. This includes assets such as creative written content, graphics and media, specific targeted keywords, and more.
Humanize Your Content
Another issue we have noticed is that AI copywriting feels and sounds robotic. In fact, we have found that there is a distinct lack of feeling and uniqueness to text that we have encountered when evaluating AI copywrite. We do believe this is very important to remember as more and more AI content creation applications open up. Thankfully, we don't think AI is quite ready to take over content marketing entirely.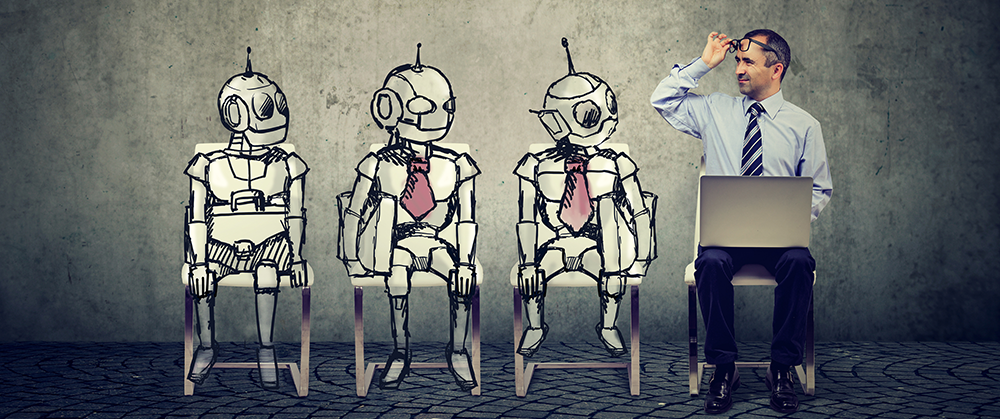 Take Control of Your Ads
Lastly, smart bidding or automated bidding through advertising platforms can be a great tool, but are they always the best? In our humble opinion, no. There are a lot of variables that come into play when building out advertisements and in our experience, manual bidding allows us to fine-tune these variables to deliver the best outcomes.
Similarly, we have been slightly disappointed when running experiments on highly automated campaigns as the data relay can be lacking. By this, we mean that while automated campaigns will choose which assets work best for you, it does not show us the amount of data we want. Basically, we want to know exactly how each part of the campaign is fairing, down to each individual headline. This will likely change in the future as technology advances though so we look forward to seeing what is in store.
AI is the Future of Marketing
Artificial Intelligence is a part of marketing now, end of story. It is also constantly evolving, and as it continues to evolve we will see changes in the way that the marketing strategies we currently know and use will work. Marketing companies must be ready to take on AI innovation as it comes. The list of ways we utilize it above doesn't even touch the surface of how integrated it is in our processes, but it does show its significance. Overall, AI helps us deliver the best outcomes.
Most importantly, a marketing company brings human experience and expertise to AI, creating well-rounded strategies. In essence, Cyberlicious® knows how to leverage AI to gather the data needed to reach your audience, while making sure that the automatic process is not draining your wallet. Thanks to AI we have the tools to understand and follow the customer's journey and generate a plan that is sure to bring you sweet success. This means that you get seen.
Join the Conversation on LinkedIn