It comes as no surprise that customers care about their personal data. With an increasing reliance on technology and services in almost everyone's daily lives, people are serious about their data security and privacy. It is so important, that data security and privacy is now a core value among many customers. Which means that it should be a core value of businesses as well. Furthermore, as people show more concern about their data, more laws and regulations also appear. Therefore, it is time to take a look at how this will effect your business and what you can do to prepare.
Data Security & Privacy is Changing Marketing
For many years, marketers have been observing how users interact with their websites. By tracking user activity such as website visits, email openings, and clicks on calls to action, companies can personalize the user experience for each individual customer. This allows them to create a more tailored and enjoyable experience that will keep customers coming back. We all know it, personalization isn't just nice little marketing touch, it's necessary.
Some of the biggest changes to marketing, and inherently business, with data security and privacy include:
Phase-out of third-party data/cookies
Embrace first-party data, and even zero-party data
Consumer rights and transparency.
Goodbye Third-Party Data
Third-party data is information that is collected by an entity that does not have a direct relationship with consumers. This is possible through the use of tracking cookies. Many privacy laws now have restrictions against the collection of this data. Additionally, there is no transparency into how companies collect third-party data. This means that the quality can be low, or it may have been collected by breaching regulations.
Most importantly, third-party data is being phased out. Google in particular will no longer support third-party data starting sometime in 2024 with the complete roll-out of their Privacy Sandbox.
Embrace First- & Zero-Party Data
First-Party data is information that a business collects directly from its customers or users. It is collected by adding tracking pixels (yes, this is a type of cookie) to a business' website or social media profile that collects information about behaviors and actions. Through tagging and use of these tracking pixels, analytics can help sort the incoming data and give an audience overview.
Zero-party data is information that a customer intentionally and proactively shares with a brand. Businesses can collect it through surveys or accounts, and it can include purchase intentions, personal context, and how the individual wants the brand to recognize them.
When push comes to shove, first-party and zero-party data reign over other types. Use these to really understand your target audience and find others who relate to them.
Consumer Rights & Transparency
Many state laws, and federal ones, are changing in regards to the collection and use of personal data. The consensus? That consumers have the right to know how their data is being collected, what their data is being used for, and even how they can opt out of the collection of it. This is still an ever-changing landscape, but it will likely have ramifications on marketing efforts as changes are introduced. This means your business will have to work within the confines of new regulations to reach customers via paid advertising.
Prepare for a Data Security & Privacy Future
As customer attitudes change, and laws and regulations evolve, businesses will need to adapt and find new ways to track data and offer personalized experiences to users. A big part of a data security and privacy future will include giving customers a feeling of control over their personal data. As of now, Google already gives users control over the ads they see in My Ad Center, but the question remains, how many people actually know about it? It will be our job to bridge this gap; get ready.
Recommendations for You
No better time than now to start taking steps toward preparing for a new data security and privacy future! So, look no further than these four recommendations:
RECOMMENDATION #1
Be transparent in your use of data. This includes how you collect it, the type of data collected, how you use it, the ability to opt-out, and more. Additionally, this will help you build a relationship with your customers and how them your trustworthiness as a brand.
RECOMMENDATION #2
Get Consent. Permission gives customers control. For example, you can set-up a cookie consent banner when new users visit your website that notifies and asks their permission to collect their data. This is actually a requirement for websites in the EU, and we would not be surprised if it eventually becomes a requirement in the US as well. California has similar regulations, except by default customers are opted-in and must actively choose to opt-out.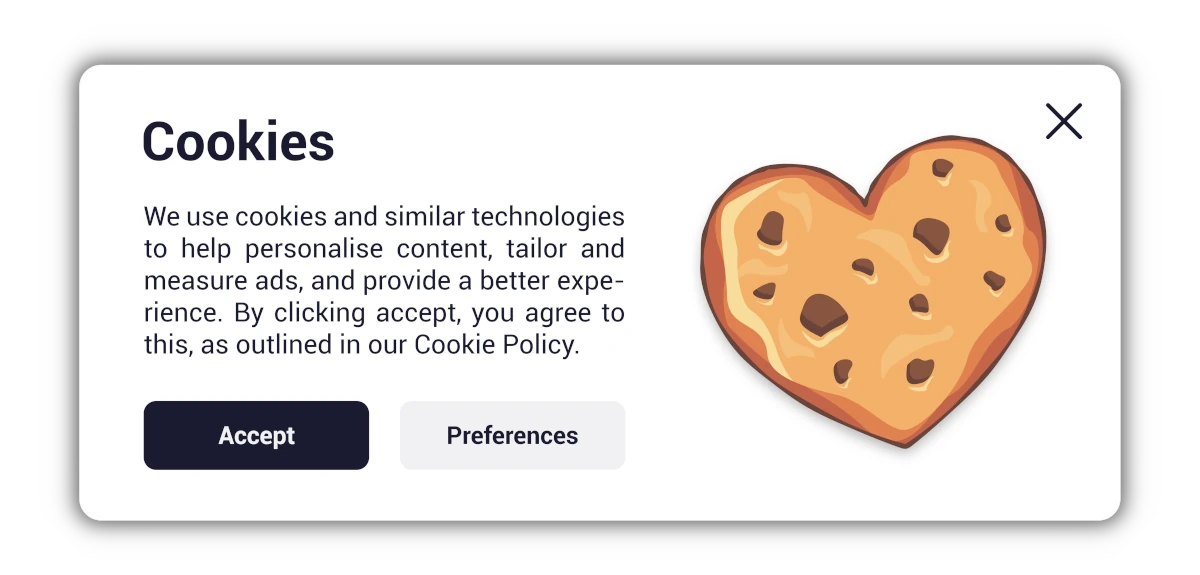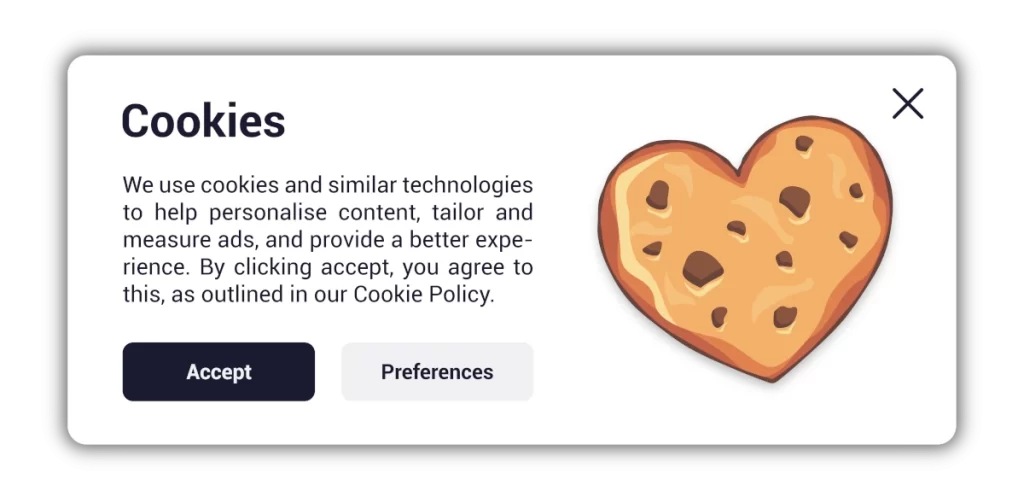 RECOMMENDATION #3
Take Advantage of Artificial Intelligence. When your data has gaps, consider leveraging automated and machine learning solutions to detect patterns and simulate outcomes. With these tools, you can gain insight into trends that may have otherwise gone unnoticed.
RECOMMENDATION #4
Educate. When it comes down to it, data-collection is used to help provide consumers a good online experience. Explain this to them. Additionally, you can send out data security and privacy newsletter updates to your mailing lists.
Don't Wait to Put Data Security & Privacy into Practice
The game is changing and if you don't start taking steps now, you are going to fall behind. As more and more people become concerned with their data you want to stay a step ahead of them and show them that they can trust your brand. Just think, when customers are given the opportunity to have a positive privacy experience, it can create a mutually beneficial situation. Not only will customers feel more in control, but businesses will also be able to reap the rewards of increased trust and preference from their consumers.