It's the new year and a new decade at that! With the arrival of 2020, many businesses are still wondering where to invest their marketing and advertising dollars. We want to help, so here are the top 8 best digital marketing strategies you should implement for your business this year.
1. Create Engaging & Educational Content
Content is KING and not much has changed for 2020.
According to the Content Marketing Institute's 2019 trends report, 77% of B2B marketers use content marketing. As a matter of fact, the majority of B2B content marketers are using personalized content to build brand awareness, educate their audience, and create trust among their followers.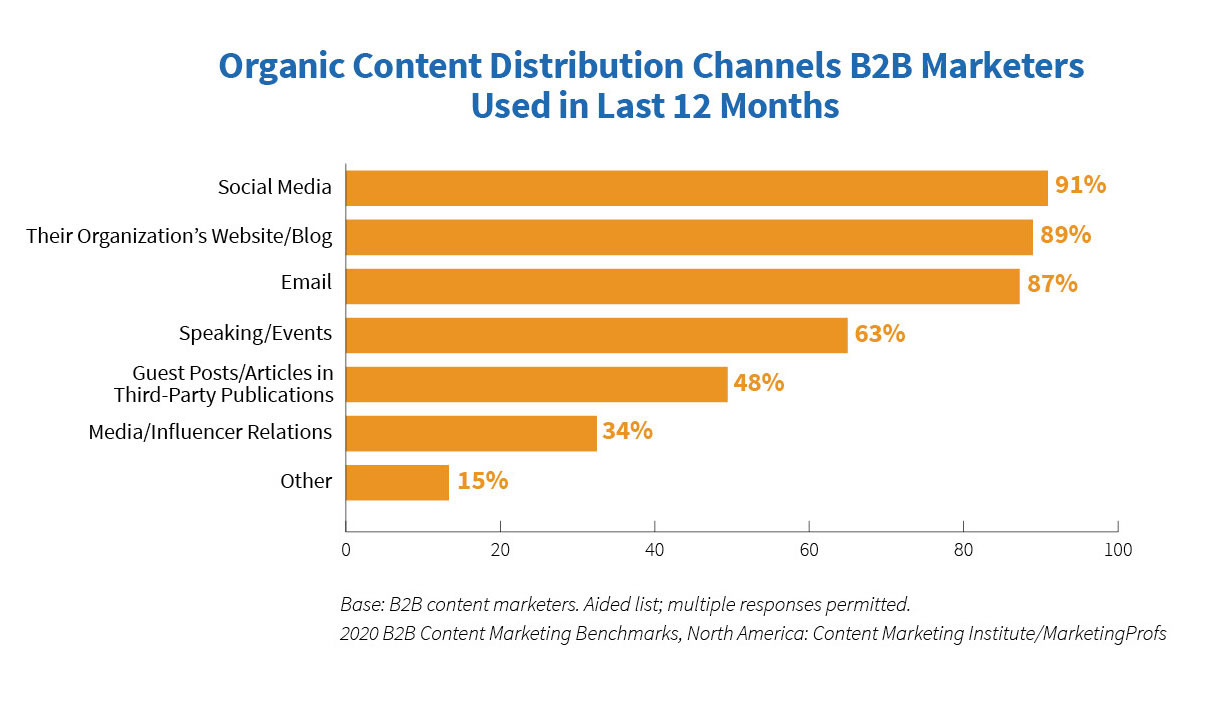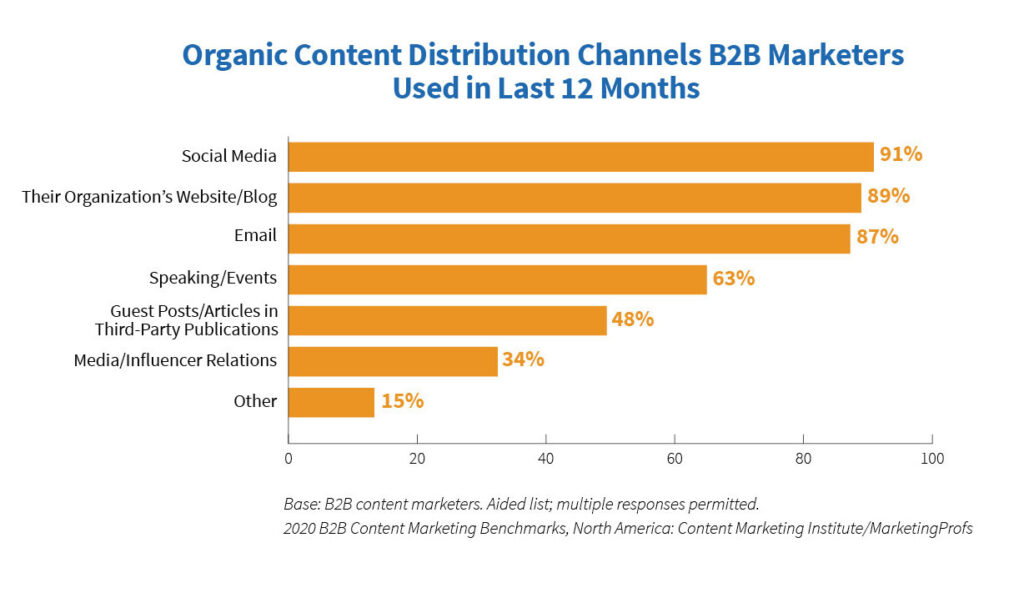 We've said this time and time again, but if you want to create a loyal following your brand should be creating content that is showcasing your Expertise, Authoritativeness, and Trustworthiness. Think of things like personal quizzes, educational materials, and downloadable white papers.
2. Personalize Your Marketing Message with Behavioral Analysis
Brands should be personalizing every message they are sending to their followers. Particularly, this means every touch point you have with consumers should be carefully crafted to engage them with your brand.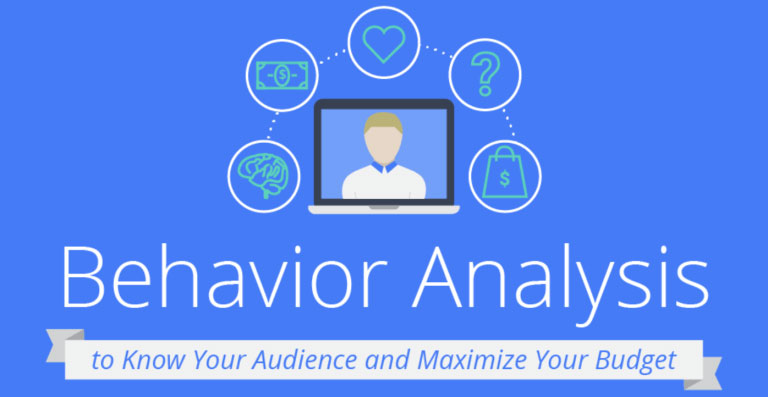 To do this, carefully analyze the data collected on your users via website interactions, social media engagement, and the like. This is best implemented with behavioral analysis, and segmenting users into audiences based on their actions. For example, first-time purchasers, repeat purchasers, page views with and without conversions, abandoned carts, blog engagement, etc. should all be grouped together. Then personalize the content sent to these custom audiences in your marketing and advertising campaigns; from text ads, to opt-ins, to emails, to remarketing campaigns.
With personalized content for each demographic group, users are more likely to move thru the sales funnel from start to finish. Users want to be wowed by your brand!
Sending the right message to the right user at the exact right moment is what will continue to increase your marketing ROI.
3. Use Data & AI to Drive Conversions
Platforms like Google and Facebook are taking control and implementing machine learning to improve conversions thru ad targeting and strategic bidding. Unsurprisingly, the algorithms have become more and more intuitive! They are now able to understand which ad images, copy, and audiences are most likely to drive improved click thru rates and conversions.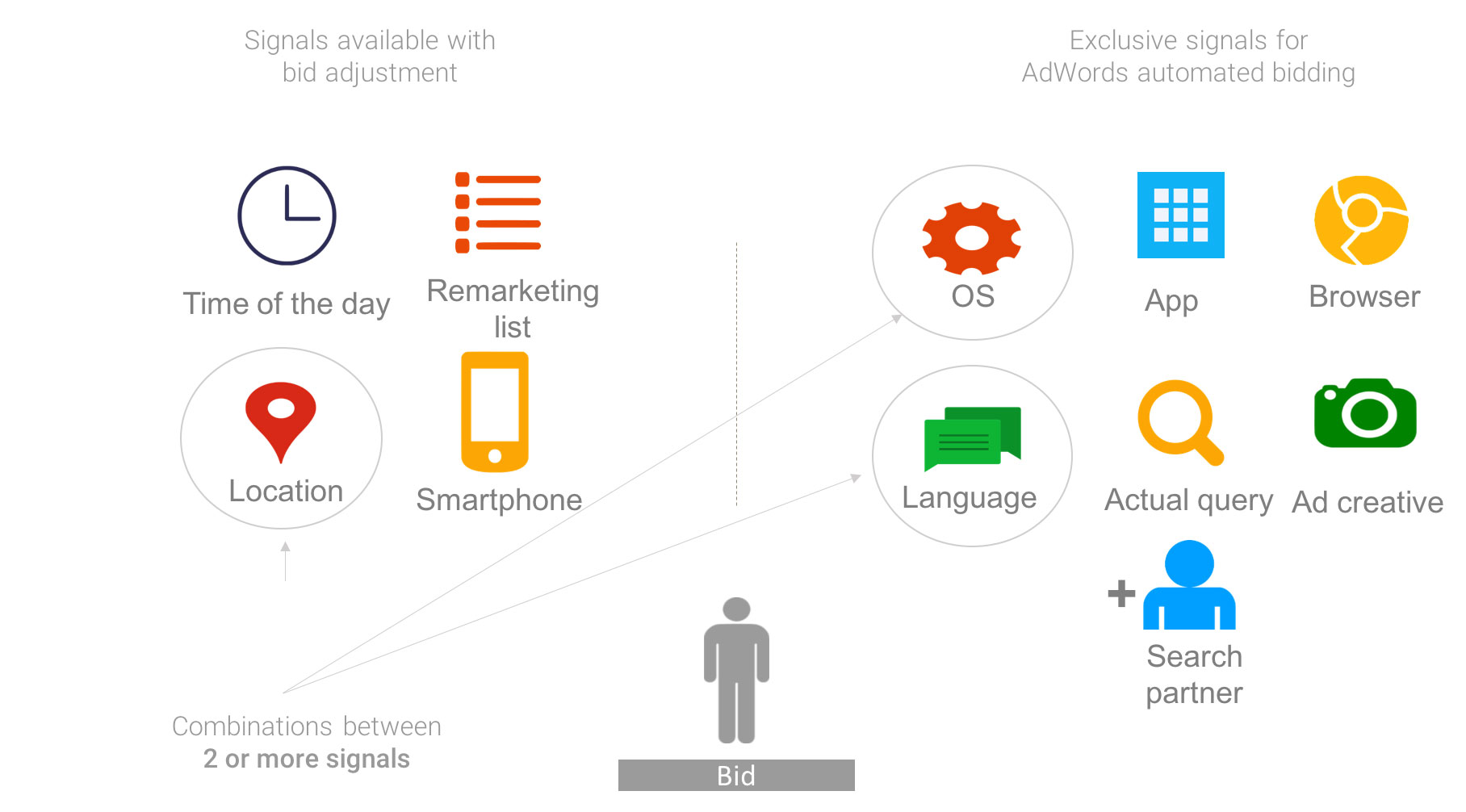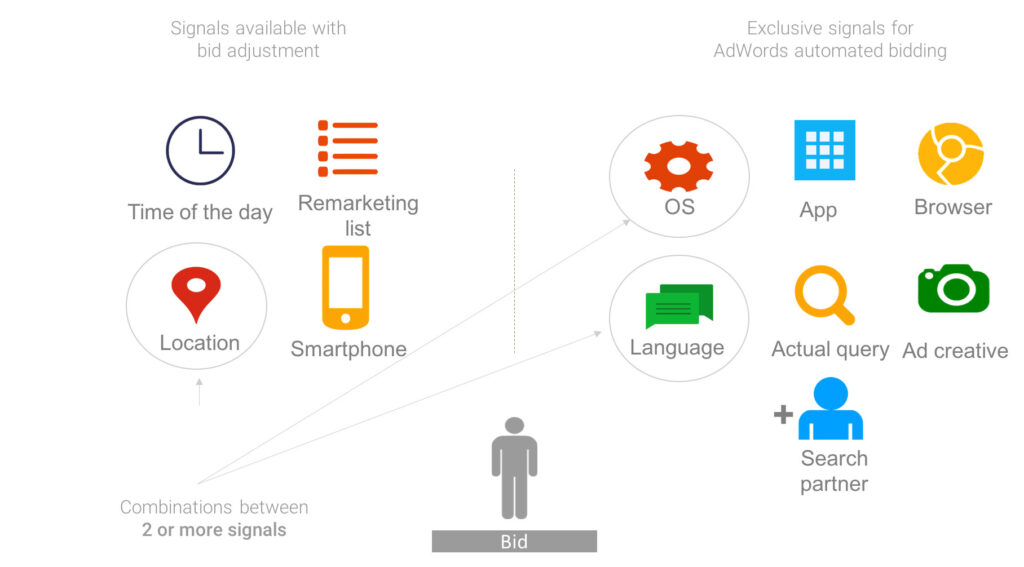 With these technological advancements, more and more advertisers are moving away from manual bidding to smart bidding technology. Moreover, smart bidding options like Google's Target CPA are able to learn from past data in your ad campaign performance to optimize ad spending towards top-converting search queries, ad creative, audiences, and demographics.
4. Update Your Content
Don't forget to update old content that you have already published.
It's best to implement a content audit on a yearly basis. Review your blog and optimize the content on your website by updating old statistics, fixing broken links, and linking to new or more relevant content. Additionally, consider interviewing new experts and encouraging them to share your content on social media. Also, update the date published for each article to the most recent revision.
Google will continue to see your website as an authority that publishes fresh and engaging content on a regular basis, thereby boosting your organic ranking.
5. Invest in Video
Video proved to be one of the most popular digital marketing strategies in 2019. According to a Wyzowl survey, 72% of participants prefer to use video (over text) to learn about a product or service. Further supporting that video is a great option for small businesses to connect with, convince, and convert leads into customers.
The human attention span continues to shrink, and when faced with a decision to read pages of text vs hitting a play button, more consumers opt to play. Not only does video build brand trust and engagement with consumers, but it also leads to more conversions.
When considering which types of video your brand should invest in, think about everything from video testimonials, explainer videos, sales videos, product tutorials, quick fact videos, even unboxings, and behind-the-scenes creative that can improve the visibility of your brand.
As video content for brands continues to rise, Google recently announced their new intuitive Bumper Machine product. Bumper Machine allows advertisers to create compelling 6-second video ads with the simple click of a few buttons. This new ad format is a perfect way to reach consumers with compelling video ads and attract new audiences.
Learn more about how to use YouTube and video to grow your business at our next Cyberlicious Brain Candy event!
6. Prioritize Local SEO
One of the most effective (and free) digital marketing strategies to boost your brand visibility is to optimize your Google My Business listing.
While most businesses have claimed their local listing, only a small percentage have optimized it. Google My Business provides a place for consumers to quickly and easily see how to contact you, book an appointment, and see about upcoming sales all without ever even having to visit your website!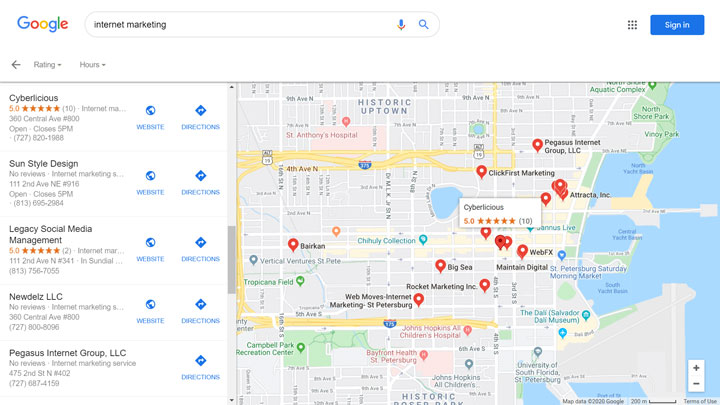 Use your local listing to its fullest potential with posts, pictures, products, events, and frequent updates to build local SEO. According to local ranking factor industry research, GMB "signals" are the most important ranking factor for local map pack rankings. So be sure to log in regularly and make frequent posts to your listing.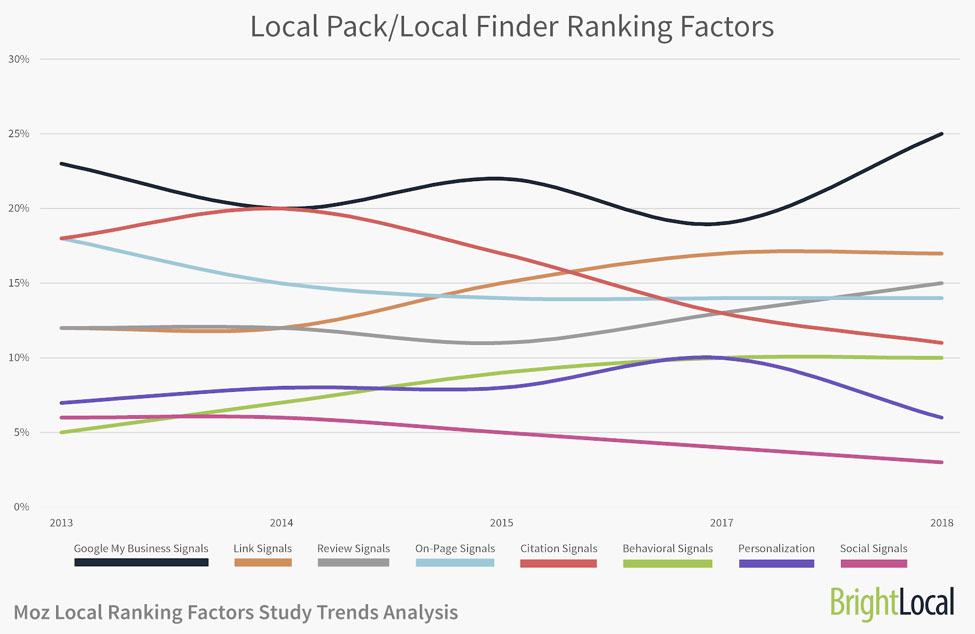 Join us for our next digital marketing workshop on April 16th, 2020 where our digital marketing experts will walk you thru how to claim and optimize your Google My Business listing for improved visibility online.
7. Automate Your Email Campaigns
According to recent research, approximately 51% of companies are using email automation as a marketing strategy to grow their business.
When asked about the benefits and goals of an automated email campaign businesses answered with: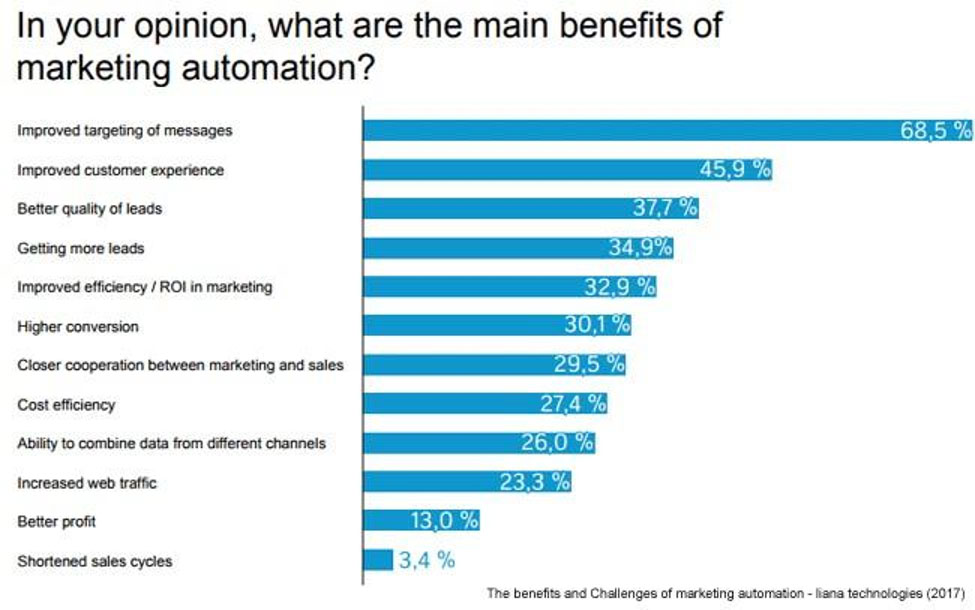 There are a multitude of email automation software platforms to choose from. No matter which platform your business uses, automating your emails can save you time, improve lead generation, increase ROI, improve customer retention, and provide tracking and insights into which campaigns are most successful.
8. Optimize for Voice Technology
Voice search and natural language technology are now at the forefront of SEO and digital marketing strategy. When we say voice search, we are referring to your digital personal assistant – Alexa, Hey Google, Cortana, etc. In fact, this voice technology continues to gain popularity among all age groups year after year, as people are searching for quick answers to their questions.
Following the recent Google BERT update, Google's algorithm can now do a much better job helping users find information. The BERT models consider the full context of the word by analyzing the words that came before and after it. Search engines are now more equipped to become answer engines as they understand user's intent more than ever before.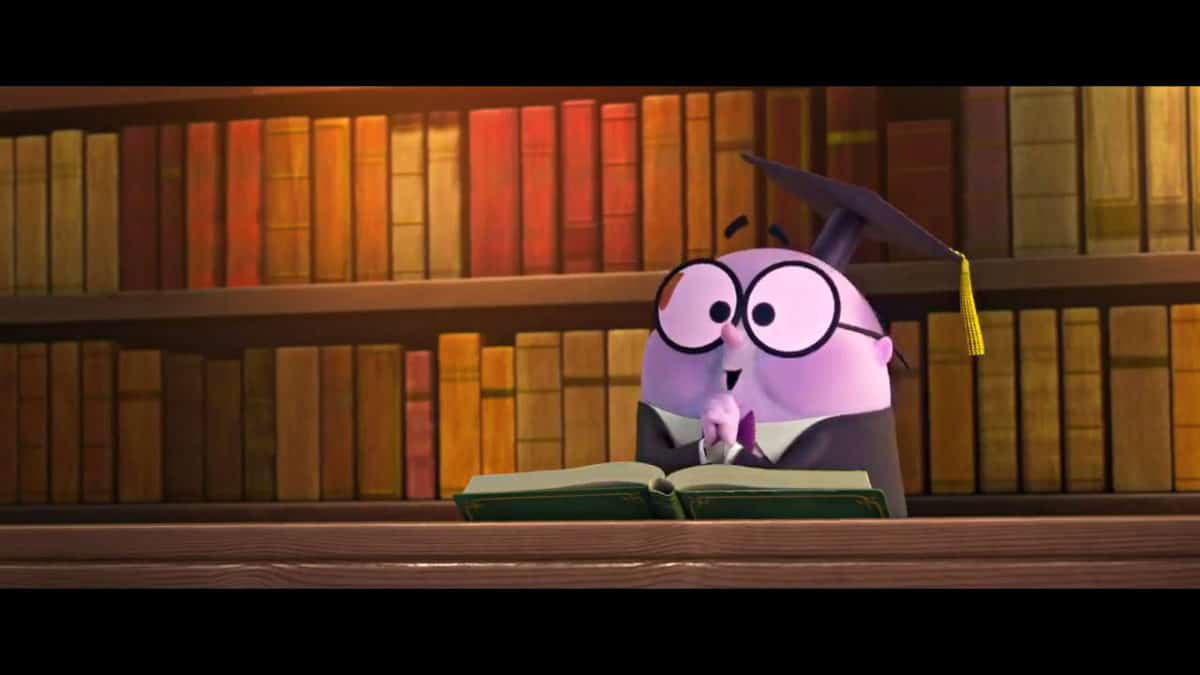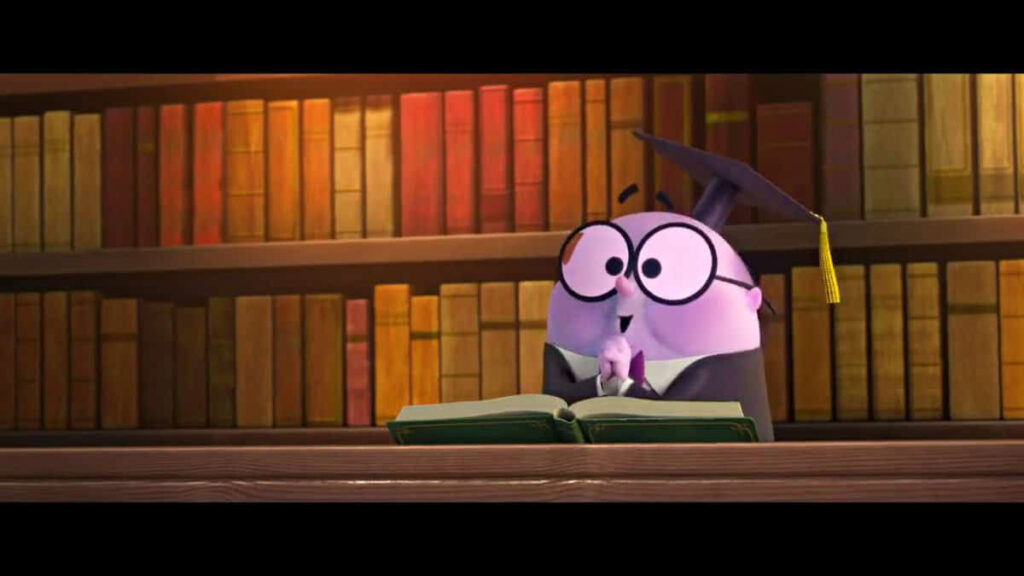 The difference between voice search and text searches is that a voice search shows the user's true intent. Not only are voice searches longer than text, but data also shows that voice searches tend to be more localized than text. Is your brand's local listing and web content optimized for voice search?
The Best Digital Marketing Strategies to Try in 2020
To review, here are 8 Cyberlicious® expert-approved digital marketing strategies to try in 2020:
Create Engaging & Educational Content
Personalize Your Marketing Message with Behavioral Analysis
Use Data and AI to Drive Conversions
Update Your Content
Invest in Video
Prioritize local SEO
Automate Your Email Campaigns
Optimize for Voice Technology